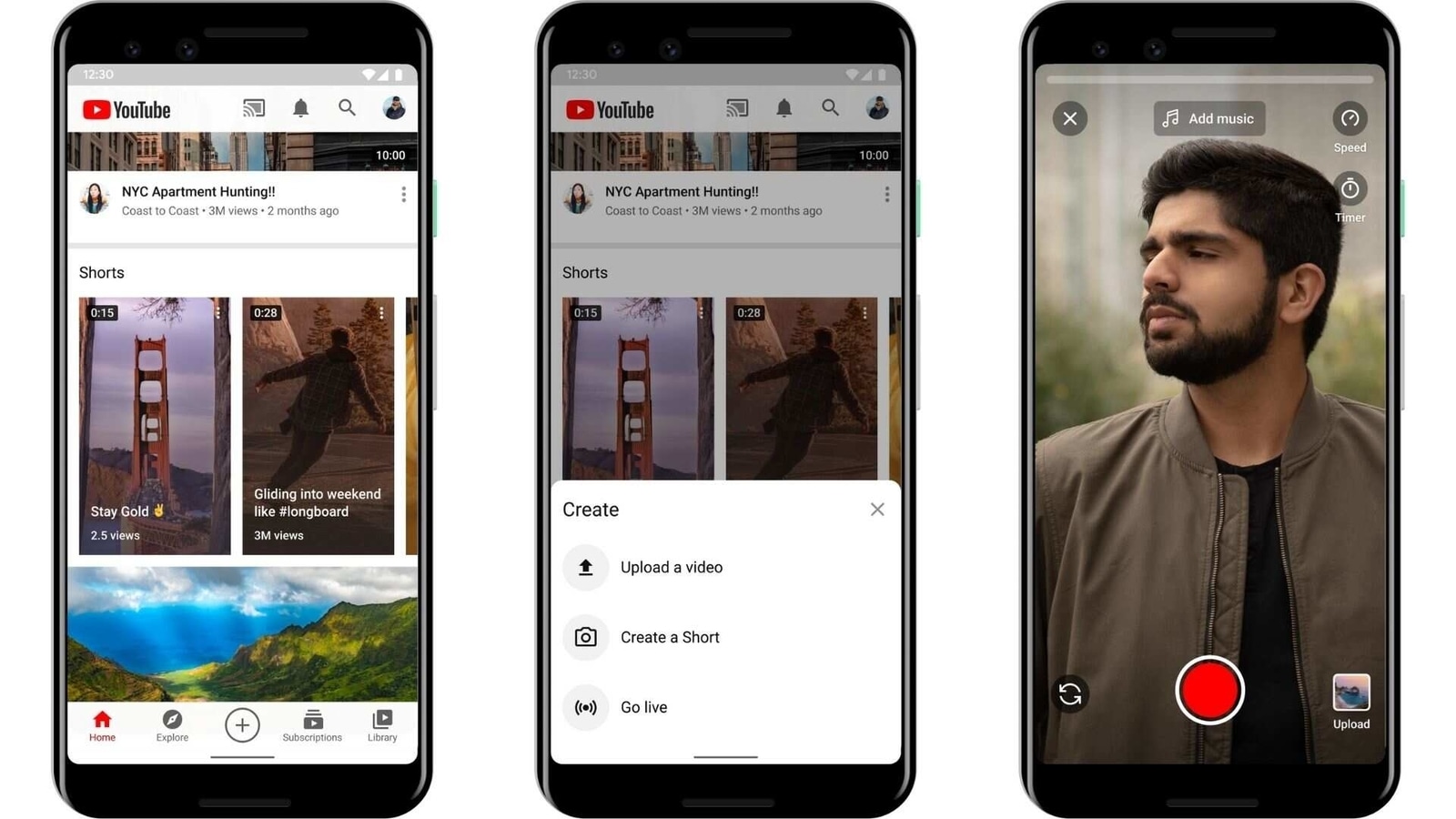 YouTube launched its TikTok-like feature 'Shorts' in India last year. The company said it's been seeing a positive response for Shorts as it reported 3.5 billion daily views in January this year. YouTube has now made Shorts available to all creators in the US after testing it with select creators earlier this year.
YouTube made the announcement in their latest Creator Insider video. The short video feature will be available to all US creators by next week. YouTube is also adding a dedicated space for Shorts in the bottom tab by replacing the explore button. In India, YouTube Shorts has a dedicated space on the top bar of the app. YouTube also displays Shorts in the home feed of the app after around 2-3 videos.
YouTube also announced a bunch of new features that will be available along with the expansion. There's now an option to record 60-second Shorts in addition to the 15-second option. But users will not be able to add music from the YouTube library to 60-second Shorts. There are also new filters and effects in the YouTube Shorts camera. YouTube plans to add more options in the coming months. YouTube is also adding support for manual captions in Shorts. It will automatically display captions to all Shorts but creators will also be able to manually add them. As for viewers, they will be able to choose between the automatic and manual captions.
With YouTube Shorts expanding in the US, it looks like the company is confident about the product. It would be interesting to see how it works out since TikTok has a large user base in the country. YouTube plans to expand Shorts to more markets later this year but it hasn't specified which ones.
Originally Appeared On: https://tech.hindustantimes.com/tech/news/youtube-shorts-now-available-to-all-creators-in-the-us-71620204870094.html