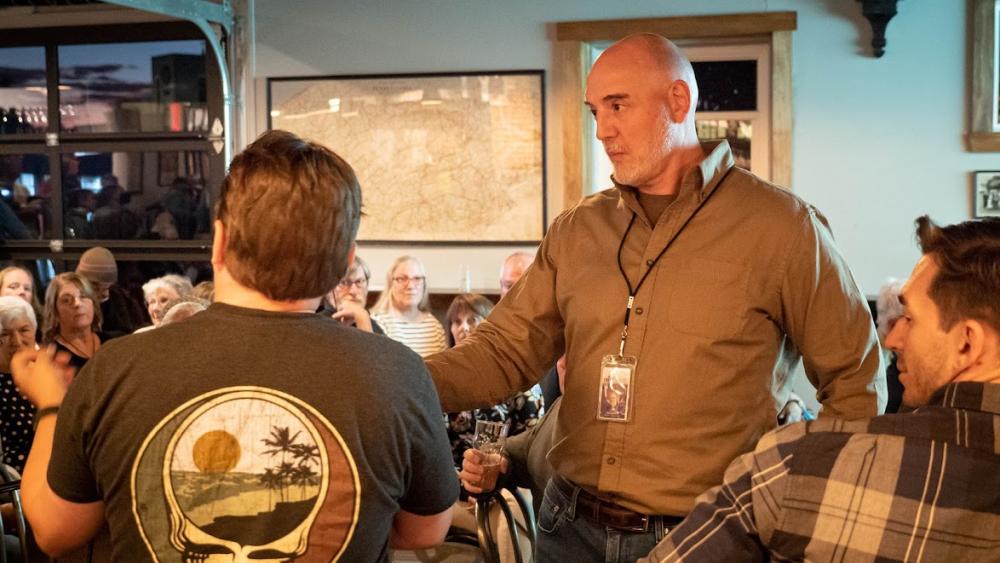 Tim Lambert, special projects editor for WITF in Harrisburg, Pennsylvania, and guest of the podcast episode "What Happened to Local News," said budget restraints limit the number of reporters in the field covering local meetings, researching political candidates, and connecting the dots on the decisions that will affect a communities' everyday life.
"No one is seeing reporters, knowing reporters like they did in the past, and it is hard to establish communication and bonds of trust within communities," said Lambert. "Many people have a lack of understanding of basic civics, how laws are passed, how the voting system in our democracy works, and it can lead to the consumption of and vulnerability of believing misinformation. WITF created what we call 'News and Brews' where we go out to local bars and restaurants to talk to people and find out what their concerns are, as well as introduce them to what being a journalist looks like."
To hear more from Lambert and access other "News Over Noise" podcast episodes — including "News Avoidance and Why It Matters," "What's Missing from Economic News," "The Danger of the 'News Finds Me' Mentality," "Social Media: Friend or Foe of the News Cycle?" — listen online or find it on Apple and Google podcasts.
>>> ad: Don't Miss Today's BEST Amazon Deals!
Originally Appeared Here