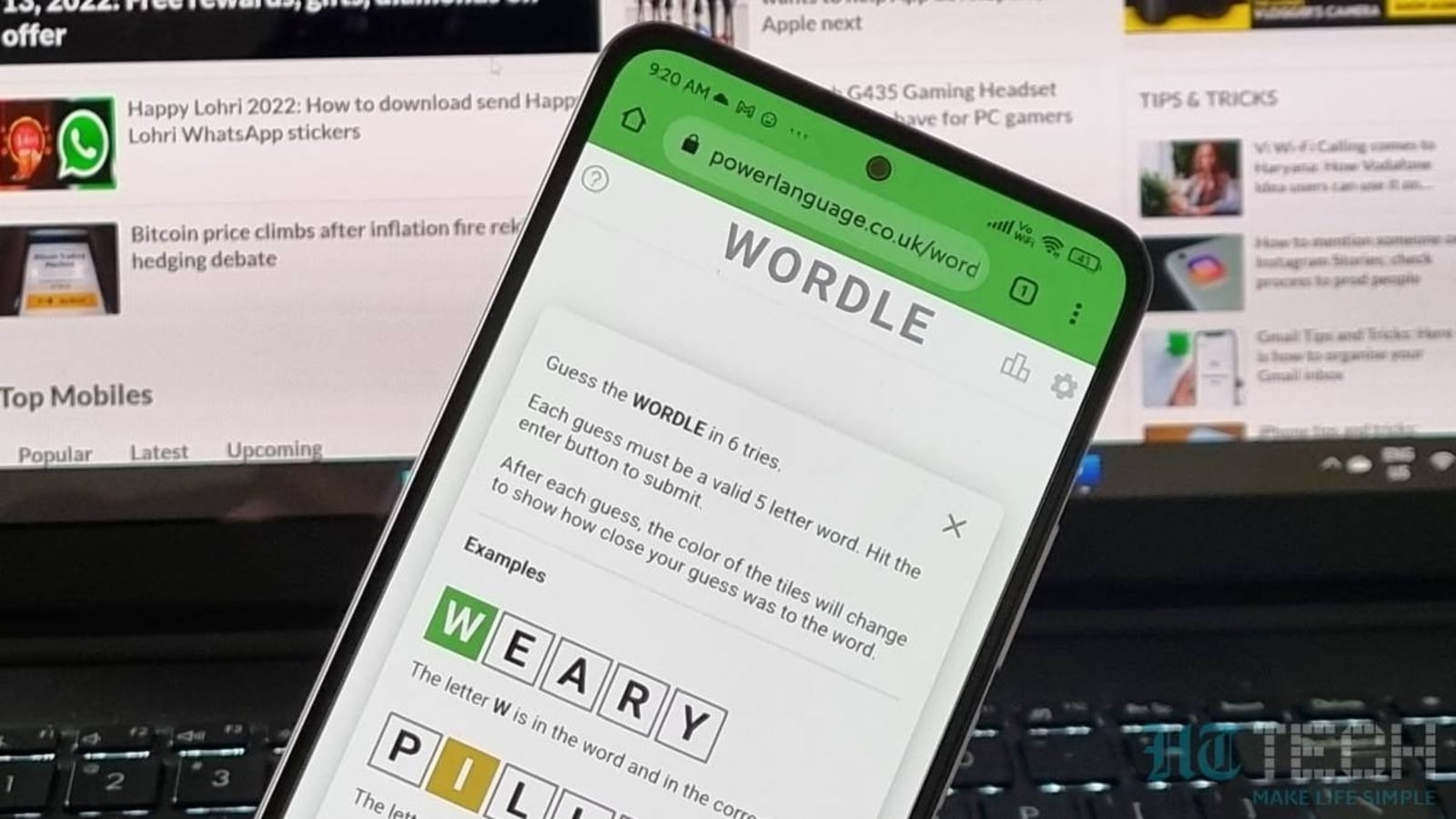 Wordle 297 Answer for April 12: Don't scratch your head trying to solve the Wordle challenge. Above all else, do not run out of all 6 attempts. Check Wordle hints and clues now.
Wordle 297 Answer for April 12: Cracking the Wordle challenge daily is fun and exciting and at the same time it can be difficult and tricky. To the fun angle is added the learning angle and that is a whopper of a windfall that keeps pulling users back to the game on a daily basis. From easiest word to hardest, anything can be the answer to a Wordle puzzle on any given day. So, if you want to solve today's challenge, you can do it in less than 3 attempts with the help of these Wordle hints and clues provided here.
Wordle lets you guess a five-alphabet word of the day provided it is done with limited number of attempts. The best part is that there are no clues or hints available, which makes it interesting to guess every single day. You have your green boxes suggesting that you are doing everything right. The yellow boxes mean you got the alphabet right but placed it in the wrong position. And if it goes grey, that means you have to re-think about the alphabet and the word as it is wrong.
Here are the Wordle hints and clues for you to go through and be the Wordle king today.
Wordle 297 clues for April 12, 2022:
The Wordle word of the day is simple and yet it will make you think a lot! Without spoiling your game, we will let you crack Wordle 297 by providing you with hints and clues. Check it out below:
Wordle 297 hints and clues
1. The Wordle 297 answer has two vowels in it.
2. The 5 letter Wordle word of the day starts with R.
3. The word ends with L.
4. Biggest hint: The word is connected with Kings and Queens.
And there, you have the keys to the Wordle solution today! Start thinking and crack the answer. However, if you fail to figure out the Wordle 297 answer, you can look for the correct answer below.
Wordle 297 Answer for April 12, 2022:
Want to give it a last try? If yes, go ahead and try solving it yourself. However, if you really want to know the Wordle 297 answer, check it out below.
Today's Wordle word of the day is ROYAL. It is an adjective and means something belonging or connected to a king or queen or a member of their family. It also refers to something big or great, according to the Cambridge dictionary.
And you are done! You just managed to complete the Wordle word of the day challenge! All the best for tomorrow's challenge and of course you can come back to us to check out the set of Wordle hints and clues.
>>> ad: Don't Miss Today's BEST Amazon Deals!
Originally Appeared Here