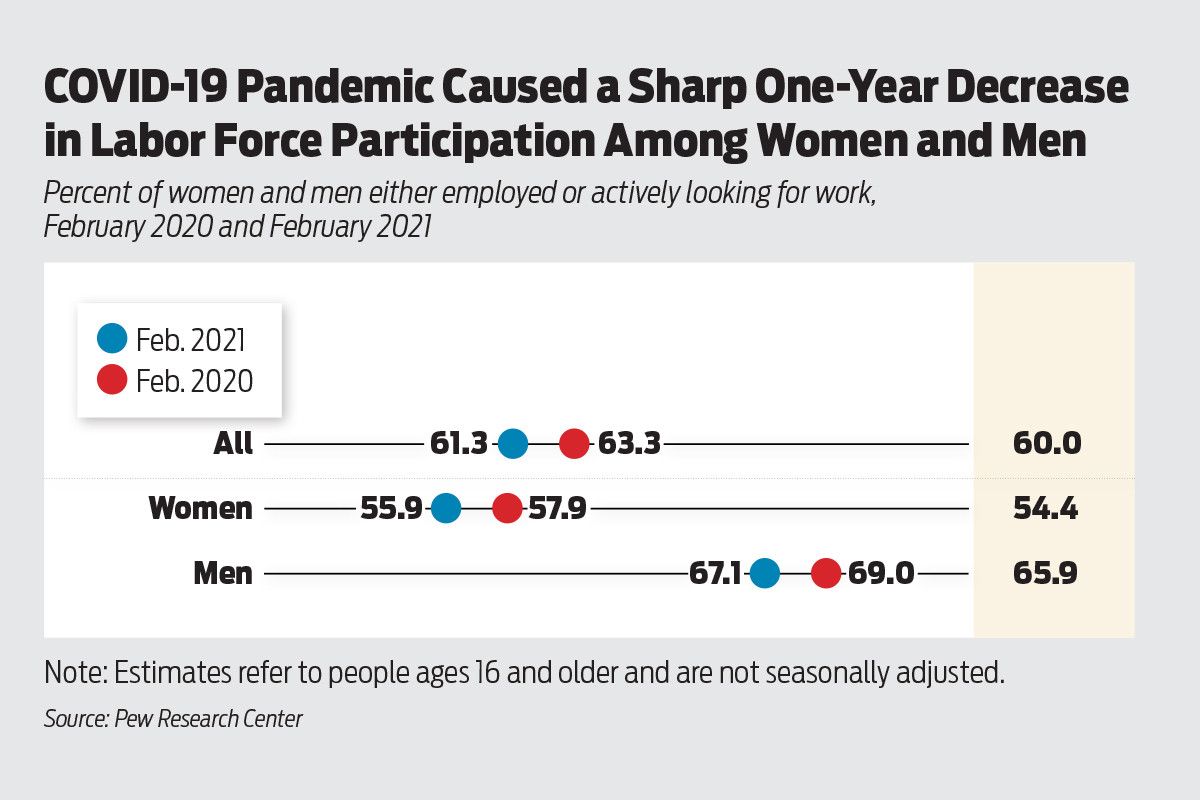 We were unable to send the article.
The coronavirus pandemic pushed the unemployment rate in the United States to near record highs and caused millions of workers to leave the workforce, and a year later, the labor market remains far from recovery.
"Employment in February 2021 was 8.5 million less than in February 2020, a loss that could take more than three years to recoup assuming job creation proceeds at roughly the same monthly rate as it did from 2018 to 2019," said an April report by the Pew Research Center, based in Washington, D.C. "But a faster recovery is possible if the job gains seen in March 2021 are sustained in the coming months."
The COVID-caused recession affected some Americans more than others. For example, unemployment rose more sharply for women than for men, "a reversal from the trend in the Great Recession," the report said.
And in the first year of the recession, more women than men left the labor force. "From February 2020 to February 2021, a net 2.4 million women and 1.8 million men left the labor force — neither working nor actively looking for work — representing drops of 3.1% and 2.1%, respectively. Women accounted for a majority of the decrease in the labor force in the first year of the downturn even though they make up less than half of the U.S. workforce."
Originally Appeared On: https://www.arkansasbusiness.com/article/135656/us-labor-force-recovery-remains-remote