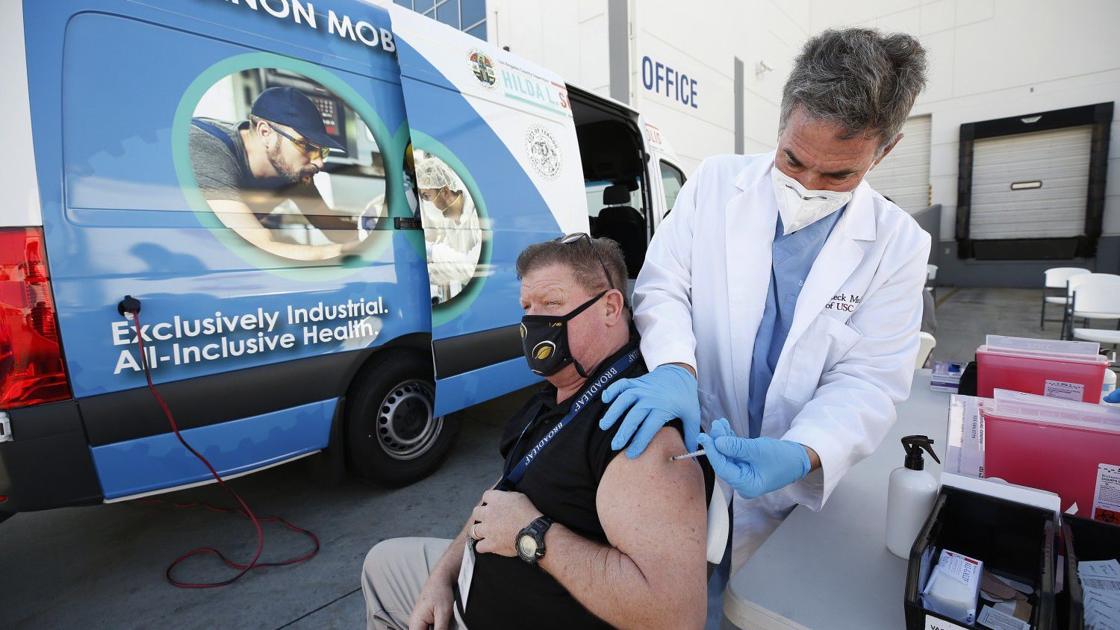 The pharmaceutical industry's public reputation has soared during the pandemic, as people saw competitors collaborate in a worldwide moment of crisis.
Even at a steeply discounted price, drug companies have profited from the coronavirus vaccines. Pfizer, for instance, has a 20% profit margin on its vaccine, D'Amelio said during the February earnings call.
In response to questions from the Inquirer about its plans for vaccine pricing, Pfizer pointed to its 2021 proxy statements, in which executives said the company expects a "pandemic phase" — where governments are the primary purchasers of the vaccine — could last into 2022.
"We recognize the urgent need for people all over the world to receive this vaccine and have accordingly set the price of our vaccine for the pandemic period to encourage broad access, rather than using traditional value-based pricing frameworks," the company wrote in its proxy statement.
IQVIA, a health care analytics company, estimates global spending on coronavirus vaccines will top $157 billion over the next five years. Competition from new manufacturers could help drive down prices, though cost will vary by country, said Murray Aitkin, a senior vice president and executive director of the IQVIA Institute for Human Data Science.
The U.S. government is expected to continue negotiating bulk purchasing agreements with vaccine makers for the duration of the public health emergency. If boosters are needed to protect against new variants or if researchers discover immunity lasts for only so long, the government will most likely purchase those, too, said Stacie Dusetzina, an associate professor in the Department of Health Policy at Vanderbilt University. That should help keep prices steady — at least for now, she said.