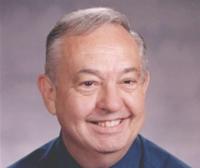 Ed McKinney
A U.S. Bureau of Labor Statistics recent Economic News Release (March) stated that the job openings changed very little from the last business day in January. The numbers of openings were 11.3 million. The annual number of hires and quits in 2021 increased to 75.6 million and 47.8 million, respectively.
Surveys, polls and data collected by various organizations (both governmental and private) have indicated that 2021 was "The Great Resignation" year. Employees were looking for employers to understand them, provide them with empathy and flexibility in the work place environment, especially for working parents. A higher number of employees than usual decided last year to leave the employer not providing that work environment.
So far this year in Tennessee, a number of school districts have had or plan to have job fairs in an attempt to recruit teachers for the school year beginning in August of 2022. This is a significant change from prior years, when most school districts had more applicants than jobs available.
Currently more than 7,000 teachers in Tennessee are eligible to retire and the number grows by 3,300 by the year 2024. Those numbers do not include any support personnel who provide valuable services to a school system. There is currently a teacher shortage in Special Education. Math and Science classes have seen teacher shortages also.
Three changes have occurred. First, the number of professional teacher openings is increasing as teachers retire and as more teachers leave and seek employment outside of the education services industry. Second, the current teacher shortage is occurring at the same time private sector businesses are looking to hire new employees. Third, enrollment and graduating students in colleges of education have shown a downward trend and cannot meet the new demand for teacher replacements.
The rate of people quitting jobs in educational services increased more than in any other industry in 2021. The world's largest professional network, LinkedIn, stated the share of teachers on their website who left for a new career increased by 62% last year. There are more than 300,000 fewer teachers in the United States now than before the pandemic.
A recent NEA survey reported that 55% of educators now indicate that they are ready to leave the profession they love earlier than planned because they are exhausted and are experiencing a major burnout.
State legislators have passed laws that threaten teachers and school districts with a loss of funding and/or licensure. Despite being highly valued by the public, teaching professions are among the lowest paying jobs for college graduates. When threatened, employees seek employment elsewhere.
Although school systems display a seven-and-half-hour work day, there are very few teachers who follow those hours. Drive by in any school district after schools have sent students home for the day and you will see vehicles in the faculty parking lot long after the seven-and-half-hour day ended. Teachers will tell you that it is more like a 9 or 10 hour work day.
Teachers are having to fill in during their planning time for absent colleagues. There have been more teacher absences because of COVID and fewer substitute teachers are available. Schools have entered into an unprecedented staffing crisis all across the country.
Poll after poll has indicated that working women have been hit the hardest by the pandemic. Women tend to be more involved with their children, tend to do housework more than men, and have reached higher levels of burnout than men. Working parents are nearly twice as likely to consider quitting as non-parents. Approximately three-quarters of teachers in Tennessee are women.
Sign up to Johnson City Press Today!
Top stories, delivered straight to your inbox.
Sign Up
In 1990, 31 years ago, a beginning professional teacher with zero experience and a bachelor's degree earned $20,150 ($13.43 per hour), according to the Tennessee Teacher Salary Schedule. In the current school year the state is paying $38,000 for the same experience and degree level of a teacher. The difference in pay for 31 years is $17,850.
Inflation based on the Consumer Price Index takes into account changes in prices paid by consumers for goods and services. Using the all-CPI inflation rate from the U. S. Bureau of Labor Statistics, covering 31 years, the beginning salary for a professional teacher in 1990 would need to earn $44,096 ($29.40 per hour) in the current school year to have the same purchasing power.
With the state base salary of $38,000 for the school year, professional teachers have lost purchasing power of $6,096 on the state salary schedule since 1990. The state is paying significantly less in the 2021-22 school year than the amount paid in 1990. The same would hold true for an experienced professional teacher on the top end of the salary schedule as well.
These numbers reflect only a break-even amount and do not reflect any improvement in beginning teacher salaries. Remember, there are almost 12,000 teaching positions not funded by the state but funded with local monies along with 1,300 assistant principals and more than 1,000 school nurse positions. All schools need to have state-funded SROs on campus to deter problematic issues. The state's unfunded professional teaching positions limit local school funding for everything else necessary to operate schools.
The cost of textbooks, electricity, water, heating/cooling, building maintenance including roofing, grounds around the school building, athletic fields, computers/technology, musical instruments, books in the school library, lunchroom equipment, cleaning equipment and supplies, replacements for worn out equipment such as chairs and desks or heating/cooling equipment, equipment updates for classes like technology, automotive or carpentry materials have all seen increased costs. The funding from all sources has not kept pace with inflation for 31 years.
If a beginning teacher had to borrow $50,000 to $75,000 or more to get the teaching degree from a university or college, the student loan has a monthly payment that comes due once they begin work. After all the necessary deductions and a student loan payment, a beginning professional teacher in Tennessee is earning far less than any other beginning professional with a university degree and a student loan.
The state of Tennessee professional teacher salary schedule reveals the state has neglected to fund salaries that reflect at least a break-even with the salaries from 1990. If public school funding is not adequate for paying professional teachers a fair wage, private schools will have difficulty in finding teachers as well.
Before expanding any additional charter schools, the state needs to take care of public schools first. In either case, qualified professional teachers will be difficult to find and school-aged children will be at a greater risk of not developing into an intelligent workforce.
This will place all occupations in Tennessee at a greater risk of finding skilled employees. School environments and resources are keys to retaining educators and making the profession attractive to potential educators. Appropriate school funding from the state is necessary to provide every child with the opportunity to succeed regardless of where they live.
The state has neglected its responsibility to fund the total operation of schools thus forcing local communities with limited funds to postpone or not fund necessary community improvements due to state unfunded educational demands made by state law.
For the latest breaking news and updates, download the Johnson City Press app.
>>> ad: Don't Miss Today's BEST Amazon Deals!
Originally Appeared Here