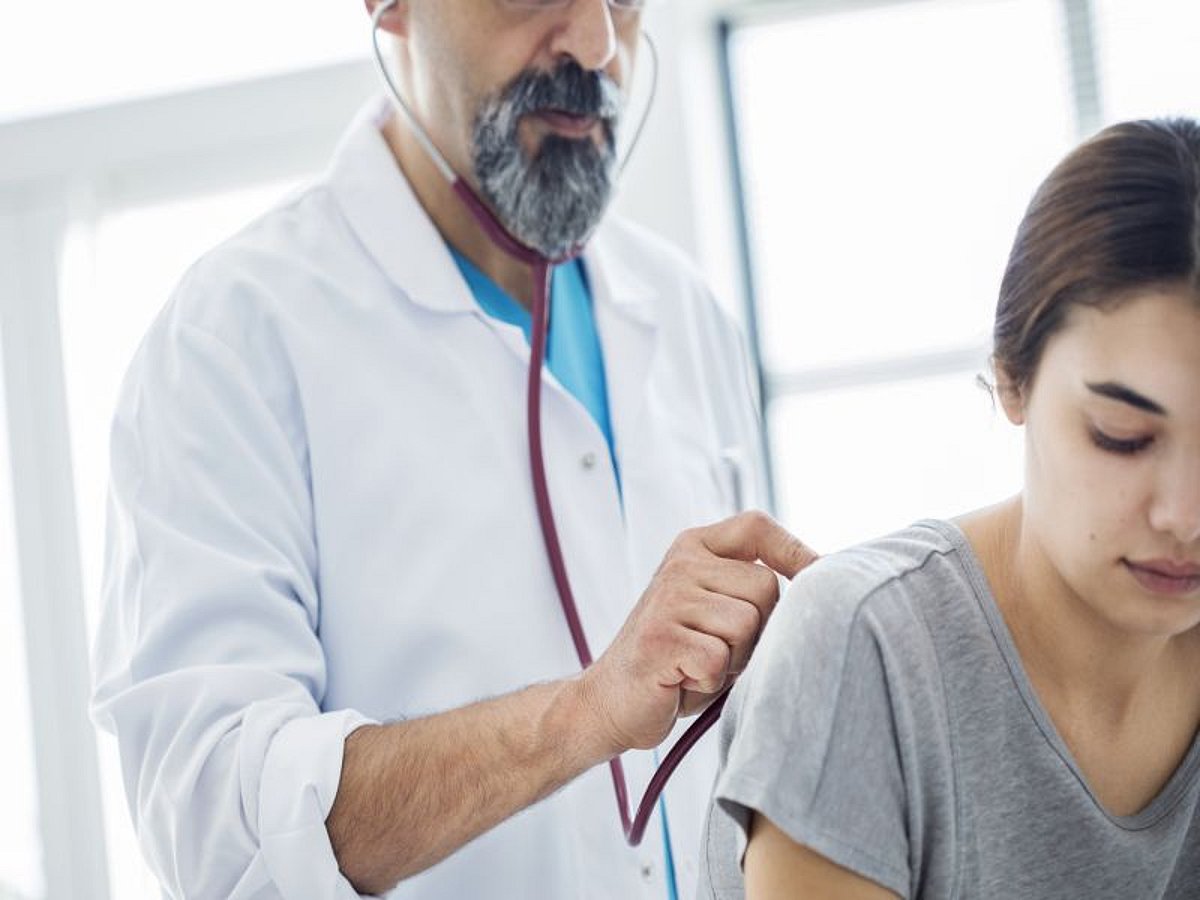 THURSDAY, May 13, 2021 (HealthDay News) — Patients with severe, uncontrolled asthma receiving tezepelumab have fewer exacerbations than those receiving placebo, according to a study published in the May 13 issue of the New England Journal of Medicine.
Andrew Menzies-Gow, M.D., from the Royal Brompton Hospital in London, and colleagues conducted a phase 3 trial involving patients (12 to 80 years of age) with severe, uncontrolled asthma who were randomly assigned to receive either tezepelumab or placebo subcutaneously every four weeks for 52 weeks (529 and 532, respectively).
The researchers found that the annualized rate of asthma exacerbations was 0.93 and 2.10 with tezepelumab and placebo, respectively (rate ratio, 0.44). The corresponding annualized rates were 1.02 and 1.73 with tezepelumab and placebo among patients with a blood eosinophil count of less than 300 cells/µL (rate ratio, 0.59). Greater improvements were seen with tezepelumab versus placebo at week 52 with respect to prebronchodilator forced expiratory volume in one second and scores on the Asthma Control Questionnaire-6, Asthma Quality of Life Questionnaire, and Asthma Symptom Diary. There was no meaningful difference observed between the groups in the frequencies and types of adverse events.
"Tezepelumab significantly reduced exacerbations in adults and adolescents with severe, uncontrolled asthma, including those with low blood eosinophil counts, and improved lung function, asthma control, and health-related quality of life," the authors write.
Several authors disclosed financial ties to the pharmaceutical industry, including AstraZeneca and Amgen, which manufacture tezepelumab and funded the study.
Abstract/Full Text (subscription or payment may be required)
Originally Appeared On: https://consumer.healthday.com/fewer-exacerbations-with-tezepelumab-for-uncontrolled-asthma-2652928547.html