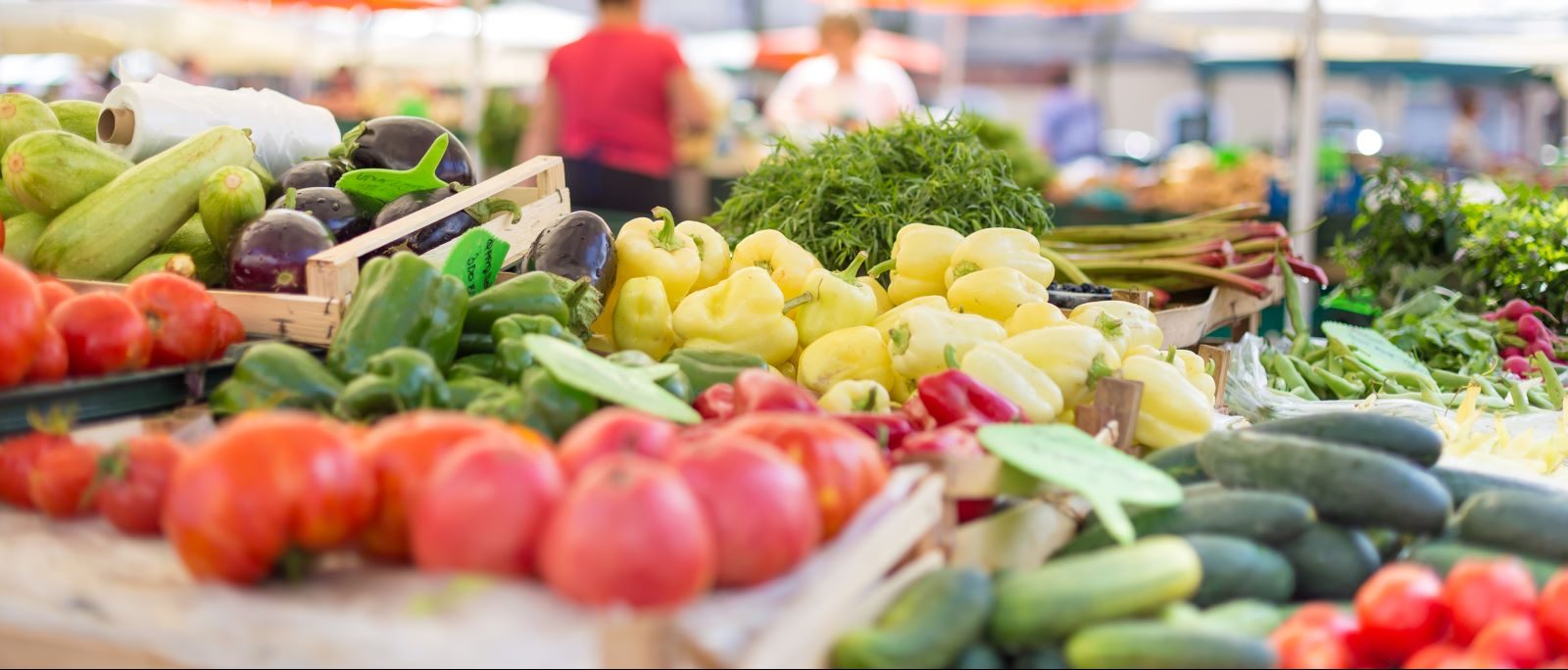 The Farm Stand at St. Vincent's Medical Center has officially kicked off its 2022 season, offering healthy produce, blood pressure screenings and health resources to help address the social determinants of poor health that disproportionately affect Bridgeport's low-income, minority populations which has been magnified by the pandemic.
The Farm Stand, which runs every Tuesday through November, is sponsored by St. Vincent's Mission Services and through an ongoing membership with the Bridgeport Farmer's Market Collaborative. Killam & Bassette Farmstead in South Glastonbury provides fresh-picked produce, free-range eggs, honey, jam, relishes, canned goods and more.
In addition to the farm fresh items, the Farm Stand offers free blood pressure screenings and medical counseling. Patrons are provided free blood pressure cuffs to monitor their blood pressure at home.
"Many people are unaware that their blood pressure is high and others are aware but cannot afford proper resources," said Marilyn Faber, RN, St. Vincent's parish nurse coordinator. "This provides an opportunity for individuals to prioritize their health without financial strain and without sacrificing funds needed for other aspects of their lives."
St. Vincent's Medical Center has a longstanding history of combating health disparities through several health and wellness programs, including the Know Your Numbers campaign for health screenings and the Hope Charitable Pharmacy of Greater Bridgeport, which provides free medication to uninsured and underinsured Bridgeport residents.
"Eighty percent of a person's health status is determined by social and environmental factors," said Bill Hoey, vice president of mission services at St. Vincent's. "It is upsetting that in an affluent country like the United States, that your zip code is the single greatest determinant of your life expectancy. We are hoping to reverse that with the efforts of the Farm Stand."
St. Vincent's Community Health Workers (CHW) are available at the Farm Stand to offer diabetes risk assessment, medical counseling and resources about diabetes. The Community Health Workers also conduct social determinants of health screenings and provide resources related to transportation, housing and food. Patrons can also receive free at-home COVID-19 tests.
"A CHW is someone with passion, commitment and a familiarity with the community who can assist people by appropriately, quickly and efficiently accessing the care that they need," said Hoey. "It is an advocate for the person who's receiving care."
The Farm Stand takes place outside of the main entrance at St. Vincent's Medical Center at 2800 Main Street in Bridgeport every Tuesday from 11:30 a.m. to 4 p.m. Patrons can use SNAP/EBT to double their credit in order to purchase more food or take their tokens to one of the other eight markets in Bridgeport. The farmer also accepts FMNP, WIC and senior checks.
Once a month, patrons can catch Chef Raquel Rivera doing a cooking demonstration and offering cooking tips using the fresh produce.
Kaitlin Shannon, Parish Nurse & Mission Services summer intern contributed to this article.
>>> ad: Don't Miss Today's BEST Amazon Deals!
Originally Appeared Here