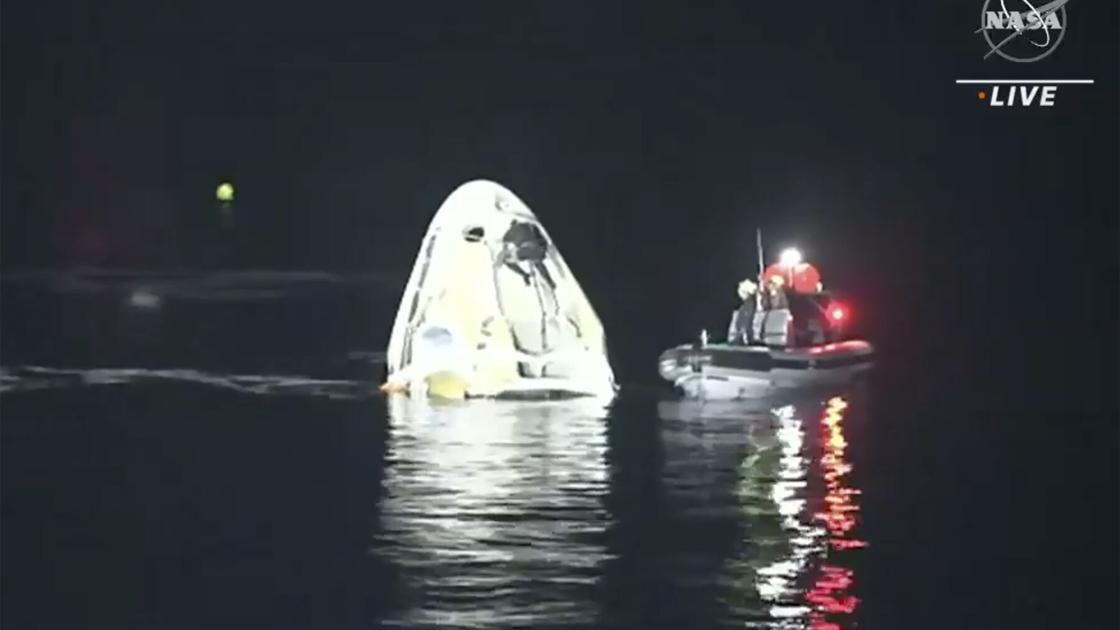 That was it for nighttime crew splashdowns — until Sunday.
Despite the early hour, the Coast Guard was out in full force to enforce an 11-mile (18-kilometer) keep-out zone around the bobbing Dragon capsule. For SpaceX's first crew return in August, pleasure boaters swarmed the capsule, a safety risk.
Once out of the capsule, the astronauts planned to hop on a helicopter for the short flight to shore, then catch a plane straight to Houston for a reunion with their families.
Their capsule, Resilience, will head back to Cape Canaveral for refurbishment for SpaceX's first private crew mission in September. The space station docking mechanism will be removed, and a brand new domed window put in its place.
A tech billionaire has purchased the entire three-day flight, which will orbit 75 miles (120 kilometers) above the space station. He'll fly with a pair of contest winners and a physician assistant from St. Jude Children's Research Hospital, his designated charity for the mission.
SpaceX's next astronaut launch for NASA will follow in October.
NASA turned to private companies to service the space station, after the shuttle fleet retired in 2011. SpaceX began supply runs in 2012 and, last May, launched its first crew, ending NASA's reliance on Russia for astronaut transport.
Originally Appeared On: https://ravallirepublic.com/news/science/spacex-returns-4-astronauts-to-earth-in-rare-night-splashdown/article_0dada48d-803e-5f25-b755-1fd96e9d1920.html