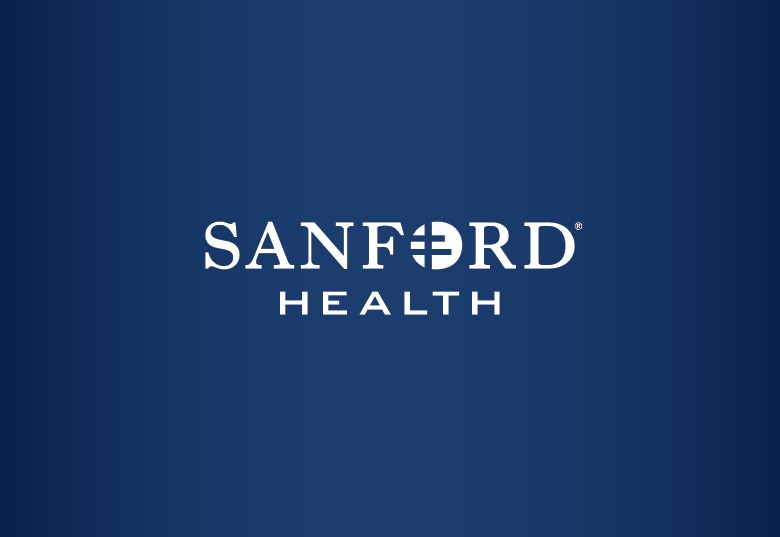 April 22, 2022
Contact:
Vanessa Vondra
Sanford Health Media Relations
605-366-2432 /Vanessa.Vondra@sanfordhealth.org
SIOUX FALLS, S.D. — After having to scale back the event the past two years because of COVID-19, Sanford Tracy is bringing back the Health Fair. This wellness event will offer a variety of health screenings, education, community resources, and fun for the entire family. There are multiple events taking place for free or at a discounted price May 11th through the 13th.
Many of these screenings offered are key to maintaining a patient's overall health and catching disease early when they are most treatable.
Lab draws will be offered at a discounted price May 11th and 13th from 6:30 a.m. to 8:30 a.m. at the Sanford Tracy Clinic. The tests offered include a completed blood count with differential, comprehensive metabolic panel and lipid panel, glycated hemoglobin A1C, and thyroid-stimulating hormone. Appointments are required.
Sanford Tracy's RN Care Manager will be available to review medications patients are taking in a 30-minute visit to create a comprehensive and accurate list for them. Much of the time, medication lists are not complete for patients, which can lead to medication errors and incorrect dosing. Patients are asked to bring all pill bottles and prescriptions to their appointment, which are preferred, but walk-ins are also welcome.
Another free screening that will be offered during the Health Fair is a heel scan on May 11th from 8:30 a.m. to 11:30 a.m. at the Sanford Tracy Clinic. These are given to men and women 50 years old or older who may be at risk of developing osteoporosis or have concerns with weak or thinning bones. Registration for a heel scan is required. Patients can call (507) 629-8488 by May 9th to make an appointment for any of the screenings mentioned.
A couple of community events will be held on May 12th. The Community Blood Bank's bloodmobile will be outside of the Sanford Tracy Medical Center from 10:00 a.m. to 12:30 p.m. and 2:00 p.m. to 5:30 p.m. for those interested in donating blood.
The community picnic is from 5:00 p.m. until 7:00 p.m. on May 12th at the O'Brien Court Garage on Union Street. There will be free food, entertainment, and kids' activities, including the Zoo Express.
To round out the Health Fair, the mobile screening unit for 3D mammograms will be outside of the Sanford Tracy Medical Center from 9:30 a.m. until 1:30 p.m. on May 13th. These screenings will not be discounted, but they will be billed through insurance. Appointments should be made by May 11th by calling (507) 629-8405. Those at average risk should get annual mammograms starting at age 40. A mammogram is the best tool for detecting breast cancer early when it's most treatable.
For those who would prefer a virtual event, there is a presentation highlighting breast health awareness on Friday May 13th led by Colleen Schmidt, a certified nurse practitioner at the Edith Sanford Breast Center in Sioux Falls. The sessions are at 11:30 a.m. and 12:00 p.m. designed for every woman at any age. Schmidt will educate attendees on the modalities of breast imaging, assess who is at risk for breast cancer, and explain how patients can modify their lifestyle to reduce their risk. Patients need to call (507) 629-8488 by May 11th to register. That's when they will also receive a link to attend the virtual presentation via Webex.
For more information about the Sanford Tracy Health Fair and its specific events, visit sanfordhealth.org Keywords: Sanford Tracy Health Fair.
About Sanford Health
Sanford Health, the largest rural health system in the United States, is dedicated to transforming the health care experience and providing access to world-class health care in America's heartland. Headquartered in Sioux Falls, South Dakota, the organization serves more than one million patients and 220,000 health plan members across 250,000 square miles. The integrated health system has 47 medical centers, 2,800 Sanford physicians and advanced practice providers, 170 clinical investigators and research scientists, more than 200 Good Samaritan Society senior care locations and world clinics in 8 countries around the globe. Learn more about Sanford Health's commitment to shaping the future of rural health care across the lifespan at sanfordhealth.org or Sanford Health News.
>>> ad: Don't Miss Today's BEST Amazon Deals!
Originally Appeared Here