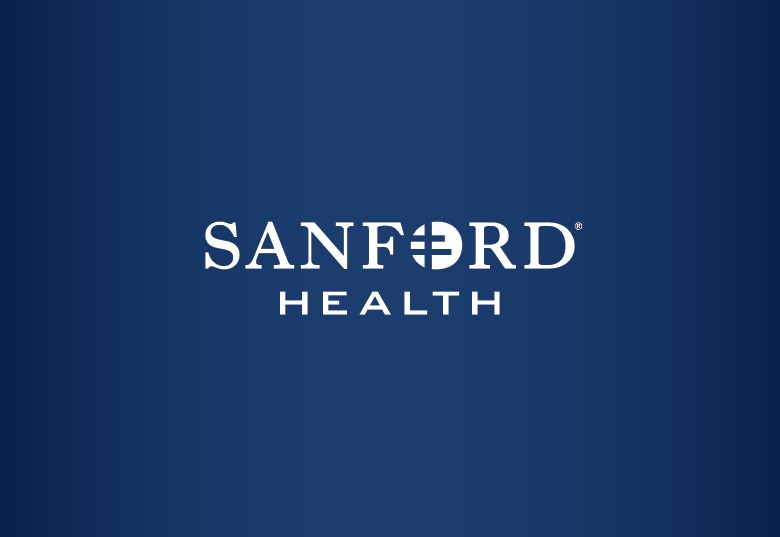 Contact:
Jon Berg
Sanford Health Media Relations
605-312-4421 / jon.berg@sanfordhealth.org
A group of esteemed Sanford Health researchers will present at the "Fifth International Vatican Conference: Exploring the Mind, Body & Soul," May 6-8.
The virtual conference brings together leading physicians, scientists, patient advocates, policymakers, philanthropists and influencers to engage in powerful conversations on the latest breakthroughs in medicine, health care delivery and prevention, as well as the anthropological scientific and cultural impact of technological advances.
Micah Aberson, executive vice president of Sanford Health, along with Dr. David Pearce, president of Sanford Research, and his esteemed group of researchers, have a total of five presentations at this year's conference.
"This conference brings together some of the best researchers from across the world," Aberson said. "We have so many cutting-edge research projects happening at Sanford Research, and to be able to showcase them on an international platform is a profound honor."
The three-day event will feature a celebrity lineup of world-renowned leaders including:
Anthony S. Fauci, M.D., director, National Institute of Allergy and Infectious Diseases, U.S. National Institutes of Health.
Francis S. Collins, M.D., Ph.D., director, U.S. National Institutes of Health
Albert Bourla, D.V.M., Ph.D., chair and CEO, Pfizer
Stéphane Bancel, CEO, Moderna
Scott Gottlieb, M.D., resident fellow, American Enterprise Institute and 23rd commissioner, U.S. Food and Drug Administration
The conference is hosted by the Vatican's Pontifical Council for Culture and the Cura Foundation. The new virtual format three-day conference, originally scheduled to take place at the Aula Nuova Del Sinodo in Vatican City, will be presented in dynamic, short-segment programs.
"We must consider the interplay between mind, body and soul if we hope to improve a person's health and well-being," said Robin Smith, M.D., M.B.A., founder and president of the Cura Foundation and member of the Sanford Board of Trustees.
"By providing an opportunity for experts from diverse disciplines to have a dialogue, share information, compare perspectives in a dynamic way and have the opportunity to create partnerships, we can significantly impact human health globally and inspire hope for patients, families and communities around the world."
Sanford recently announced a groundbreaking population screening study to identify and predict which children may be at risk of developing type 1 diabetes. Dr. Kurt Griffin, M.D., a pediatric endocrinologist and principal investigator on the project, will introduce a family enrolled in the study and discuss how the study can help families prepare for and potentially delay the onset of the disease if their child has autoantibodies for type 1 diabetes.
Jill Weimer, Ph.D., the senior director of therapeutic development at Sanford Research, will lead a panel focused on rare diseases. Dr. Pearce will join Peter Marks, MD., Ph.D., of the Food and Drug Administration, for a wide-ranging conversation focused on the field of regenerative medicine, including stem cell therapy options for orthopedic treatments.
"We are making meaningful strides in stem cell research," said Dr. Pearce. "We have a dedicated group of researchers at Sanford who focus solely on stem cells and how we can use them to treat and heal patients with orthopedic pain in several tendons in the human body."
Another session will highlight the Sanford World Clinic and the health system's life-changing partnerships around the world.
Aberson and Dr. Pearce will also moderate a session with the 2021 and 2018 Sanford Lorraine Cross Award winners, a $1 million prize given to researchers who are working to bring new, transformative medical innovation to patients.
The conference will be moderated by award-winning journalists including Sanjay Gupta, M.D., neurosurgeon and chief medical correspondent, CNN; Max Gomez, Ph.D., senior medical correspondent, CBS2 New York; and Robin Roberts, co-anchor, "Good Morning America," among others.
Sanford has participated in the biennial conference since 2016. To learn more or to watch this year's virtual sessions, visit vaticanconference2021.org.
About Sanford Health
Sanford Health, one of the largest health systems in the United States, is dedicated to the integrated delivery of health care, genomic medicine, senior care and services, global clinics, research and affordable insurance. Headquartered in Sioux Falls, South Dakota, the organization includes 46 hospitals, 1,400 physicians and more than 200 Good Samaritan Society senior care locations in 26 states and nine countries. Learn more about Sanford Health's transformative work to improve the human condition at sanfordhealth.org or Sanford Health News.
Originally Appeared On: https://news.sanfordhealth.org/news-release/fifth-intl-vatican-conference-features-sanford-health/