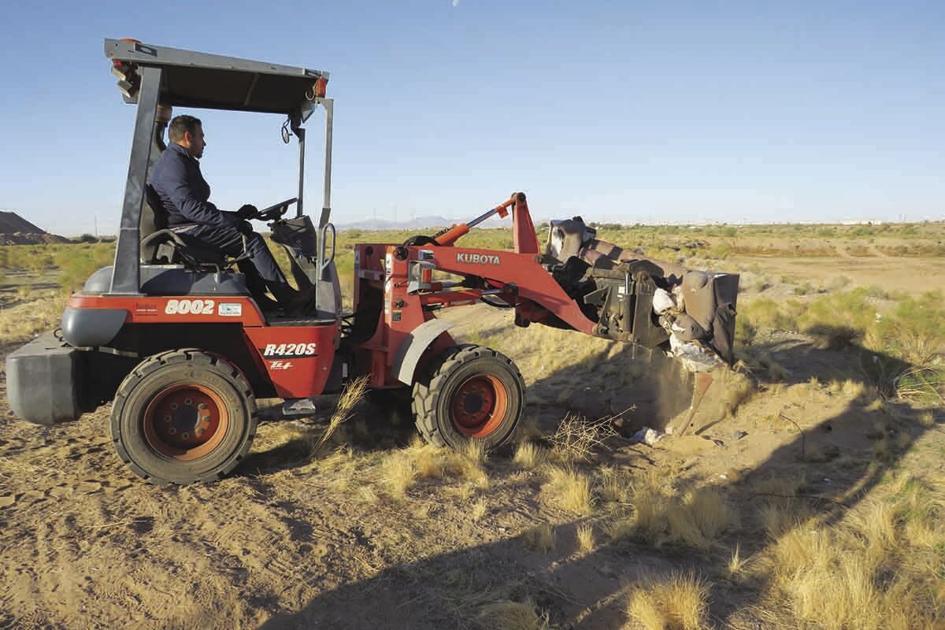 Volunteers from Republic Services have collected and hauled away 11 tons of trash and debris left behind by years of illegal dumping in the area around the Agua Fria riverbed and Tierra Del Rio.  
Republic team members, including heavy equipment operators, gathered trash and construction debris that littered the landscape in the riverbed next to Tierra Del Rio.
Nearby residents thanked the team saying, "It made a big difference." The request for help came from neighborhood residents as Republic Services is proposing a recycling and transfer facility for the Northwest Valley to be located at an industrial park north of Highway 303 and adjacent to the WestWing power station.  
The site, which was selected after significant community input, is sheltered from view by the Loop 303, and would be accessed via a newly constructed road on the north side of the freeway at exit 123.  
The Northwest Valley is the only part of Maricopa County that does not have a recycling and transfer facility. This critical infrastructure helps local suppliers keep trash rates low while preserving popular recycling programs. The proposed facility would also accept bulk trash which could help alleviate illegal dumping in the area.