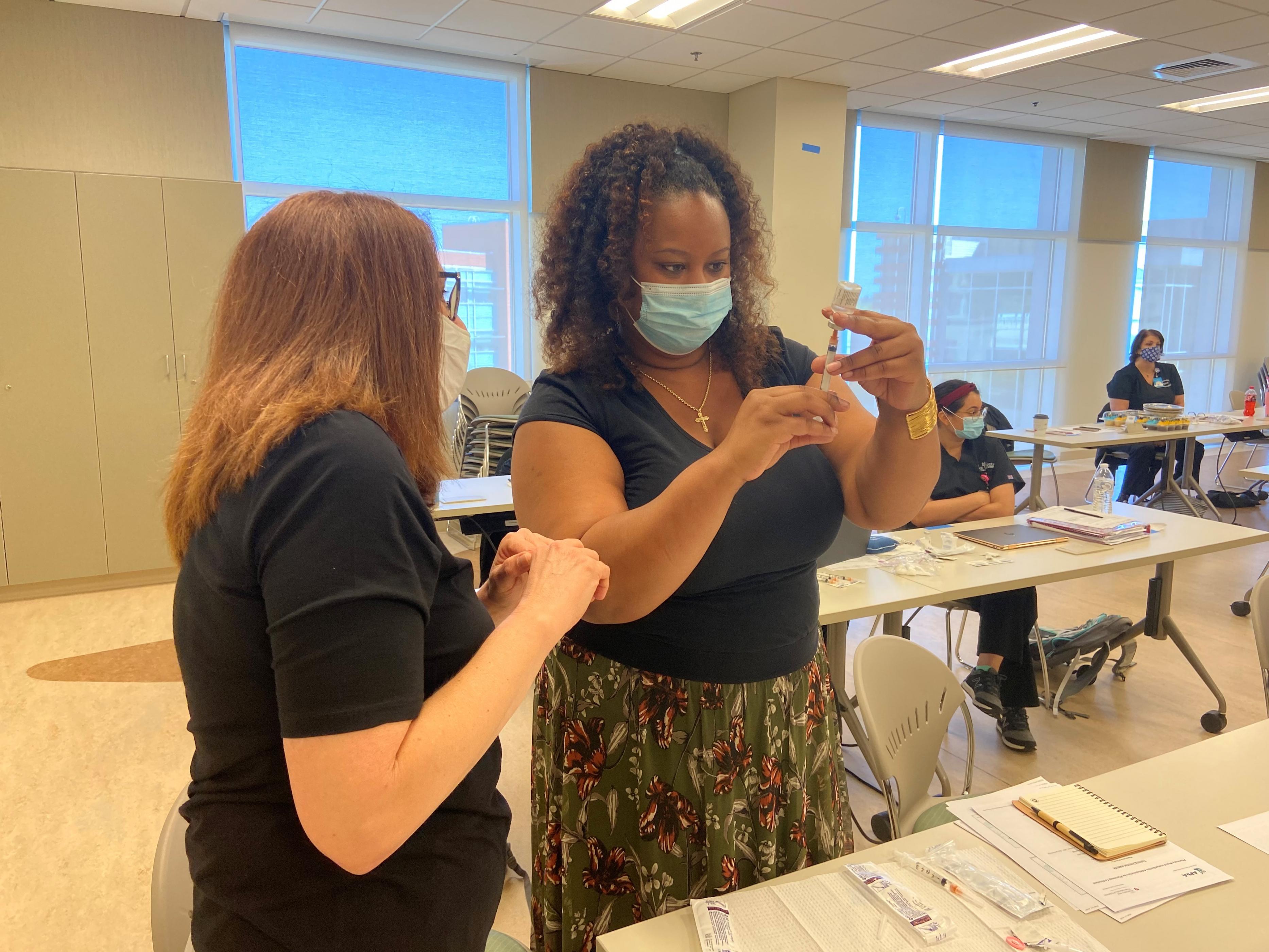 X
X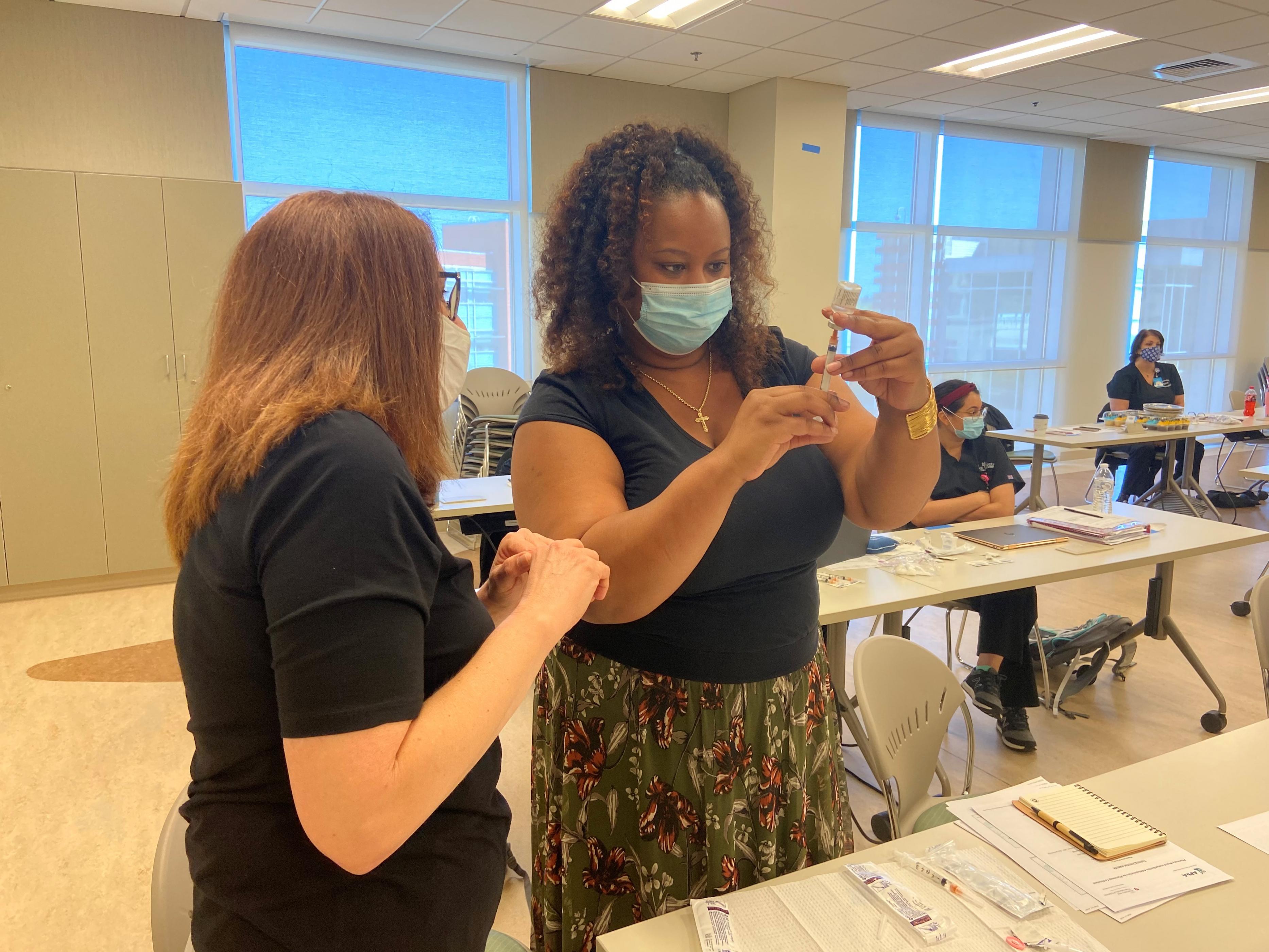 X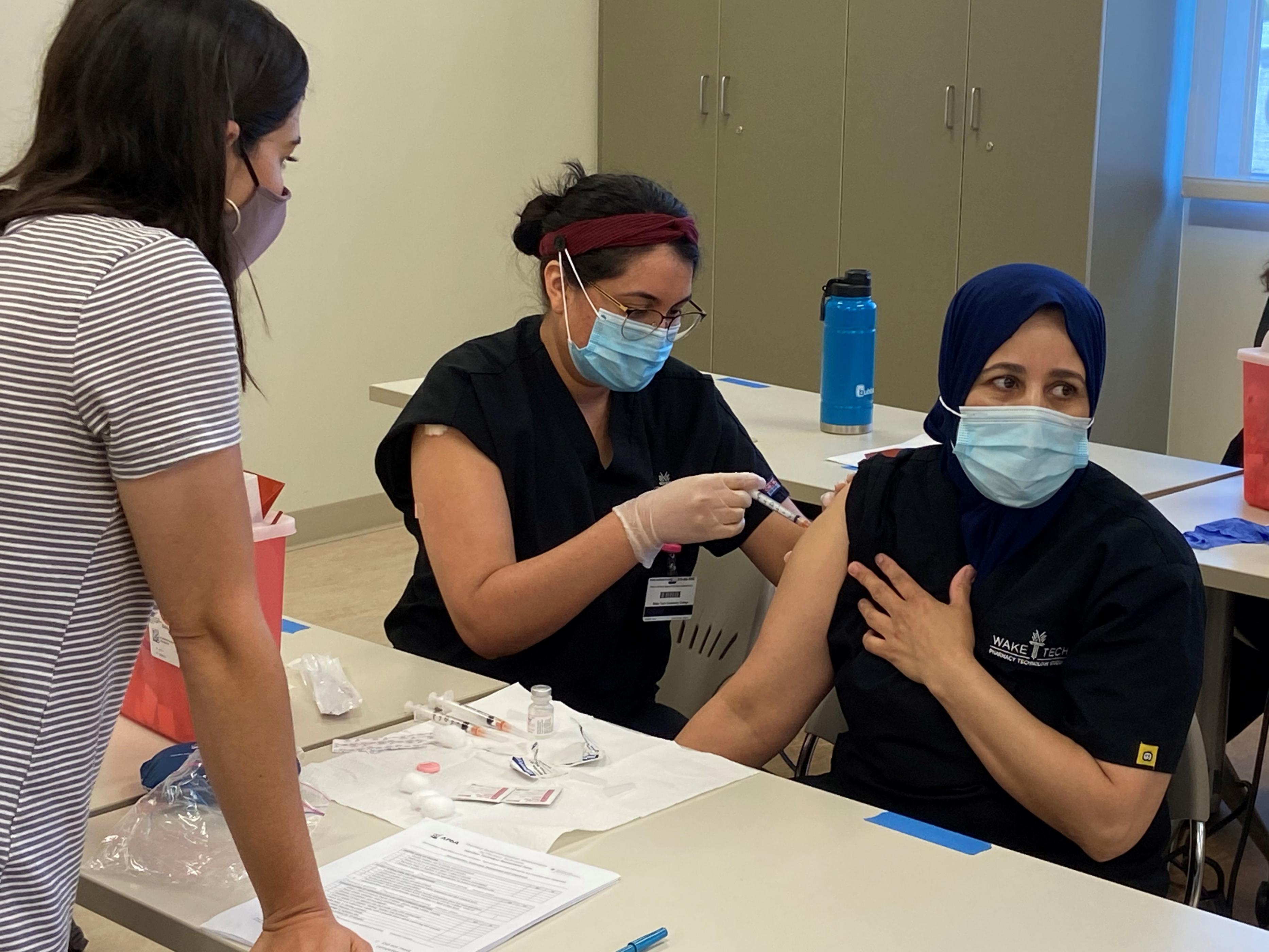 X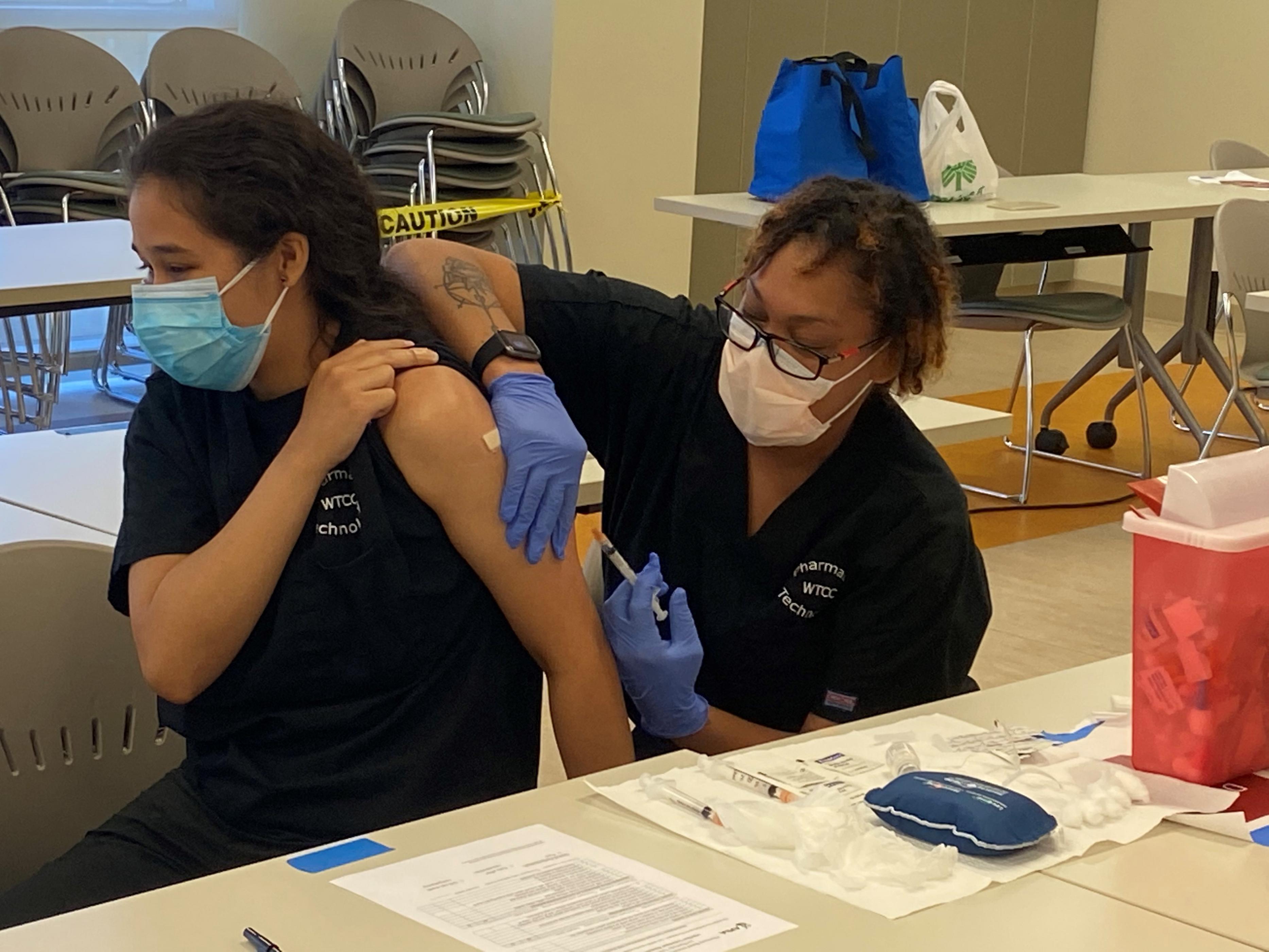 X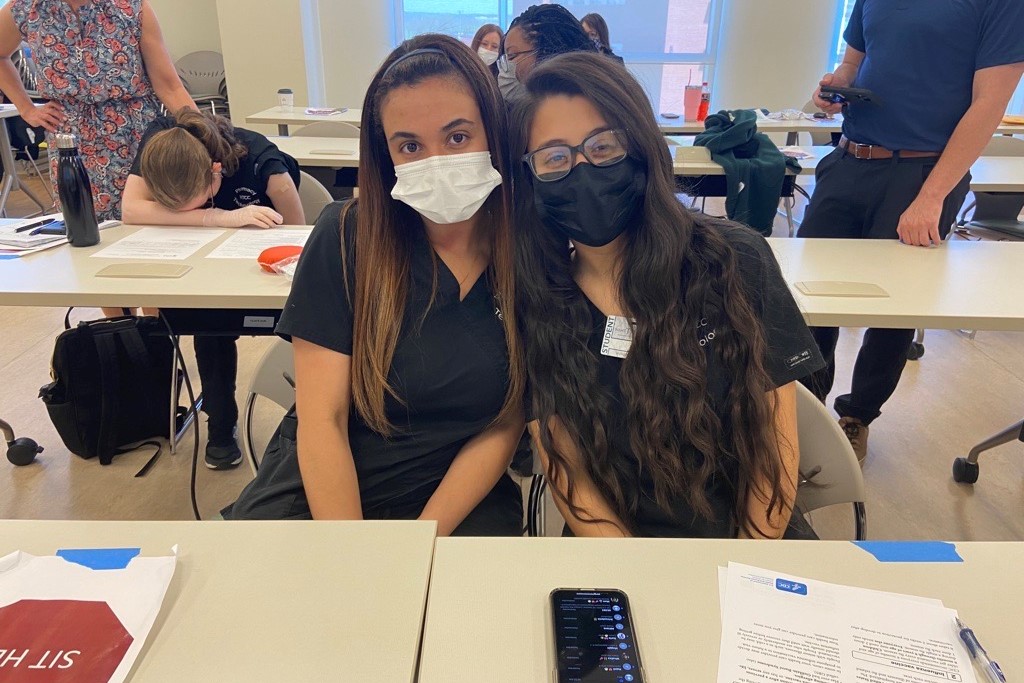 Previous
Next
RALEIGH, N.C. (April 30, 2021) – Wake Tech pharmacy technology degree students will soon join nurses, pharmacists, and other healthcare workers in the effort to vaccinate people against the coronavirus. The college partnered with the Campbell University College of Pharmacy & Health Sciences to train more than a dozen students to administer vaccines under the supervision of a pharmacist.
Instructors from Campbell provided a four-hour Accreditation Council for Pharmacy Education (ACPE) training course today at Wake Tech's Perry Health Sciences Campus. The Wake Tech Foundation covered the cost of today's course for the initial group of students thanks to the generosity of private donors.
The training will allow pharmacy technicians to help in the effort to vaccinate people in retail pharmacies across the area. Several Wake Tech instructors also received training. Wake Tech plans to offer further immunization training during a Workforce Continuing Education class in the future.
"This is a huge step in advancing the role of pharmacy technicians," said Shannon Natale, department head for Wake Tech's Pharmacy Technology program. "The partnership with Campbell allowed us to provide immunization training to our students. We know our graduates will play a vital role in helping vaccinate the citizens of North Carolina."
Wake Tech and Campbell University formed the partnership after the U.S. Department of Health and Human Services expanded the Public Readiness and Emergency Preparedness (PREP) Act in December 2020. Under the revised PREP Act, qualified pharmacy technicians are permitted to administer vaccinations under the supervision of a licensed pharmacist. Prior to this revision, pharmacy technicians were not permitted to administer vaccinations in North Carolina. 
A qualified technician is one who is registered with the North Carolina Board of Pharmacy (NCBOP), CPR certified, and has successfully completed an ACPE immunization course.
Pharmacy technicians were already in high demand prior to the pandemic. They work under the supervision of licensed pharmacists to provide patients with prescription and over-the-counter medication, medical equipment and supplies, and other health-care products and services.
For more information on Wake Tech's Pharmacy Technology program, visit pharmtech.waketech.edu.
Originally Appeared On: https://www.waketech.edu/post/wt-news-story/6868