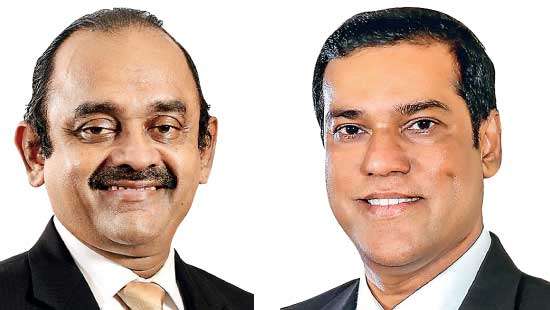 People's Bank, a pioneer in the Sri Lankan banking and financial services sector, celebrated its 61st anniversary on July 1. 
Instrumental in introducing the concept of banking to the public in Sri Lanka, People's Bank has continued with that responsibility further by providing digital banking services even to the most rural areas in the country, thereby enabling the entire nation to enjoy the benefits of cutting-edge technology. Furthermore, the bank has played a pivotal role in driving the national socio-economic development since inception, thus earning the reputation as the pride of the nation.
People's Bank was established under Act No. 29 of 1961, with the aim of uplifting the co-operative business and rural banking systems. This act was submitted to Parliament by then Trade, Food, Co-operatives and Shipping Minister T.B. Ilangaratne, under the leadership of then Prime Minister Sirimavo Bandaranaike. Vincent Subasinghe, who was a pioneer in providing banking services to the co-operative sector, was the first Chairman of People's Bank.
In an era when banking services were limited to English speaking upper echelons of society, it was People's Bank that changed that phenomenon by commencing to conduct its operations in Sinhala and Tamil. 
Right from the inception, the bank started working towards its mission to serve the masses. Accordingly, People's Bank has introduced many firsts to the country such as agriculture loans, pawning, SME loans, women's savings accounts and children's savings accounts to name few. Most of these product concepts were so widely embraced by society that almost all the local commercial banks are now offering them under various brand names.
Currently, People's Bank is one of Sri Lanka's largest financial institutions, boasting over Rs.3 trillion in assets. Its network of 743 branches/service centres is the country's largest. The bank also possesses a network of over 268 self-banking units, operating 24/7 all 365 days of the year. This enormous network operating with over 8000 staff members, has enabled the people to get their banking done safely, securely and with ease of accessibility. 
While the bank initially focused on rural sectors and cooperative movements, since then People's Bank has evolved to cater to a wide range of customer segments including retail, high-net-worth, micro and SME and corporate.
As a responsible state bank, People's Bank has not only provided financial services to its customers but has also made significant contributions to the socio-economic progress of the country. During the past 61 years, the bank has provided financial assistance in the areas of exports, education, health, expressways, roads, tourism and infrastructure. In addition, People's Bank works successfully with over 900 banks worldwide to facilitate import and export trades by issuing letters of credit to private and state-owned enterprises. This function is invaluable to sustain normal lives of the public, as it enables importation of essential items such as fuel, medicine, food and gas.
Adapting to the modern world, People's Bank launched a digital banking project in 2015, to ensure that its customers could transact easily, safely and efficiently. People's Bank was the first bank in the island that took steps to undertake a comprehensive digital transformation project covering a major part of its operations. As a result, People's Bank now provides a world-class digital banking experience to all 
its customers.
>>> ad: Don't Miss Today's BEST Amazon Deals!
Originally Appeared Here