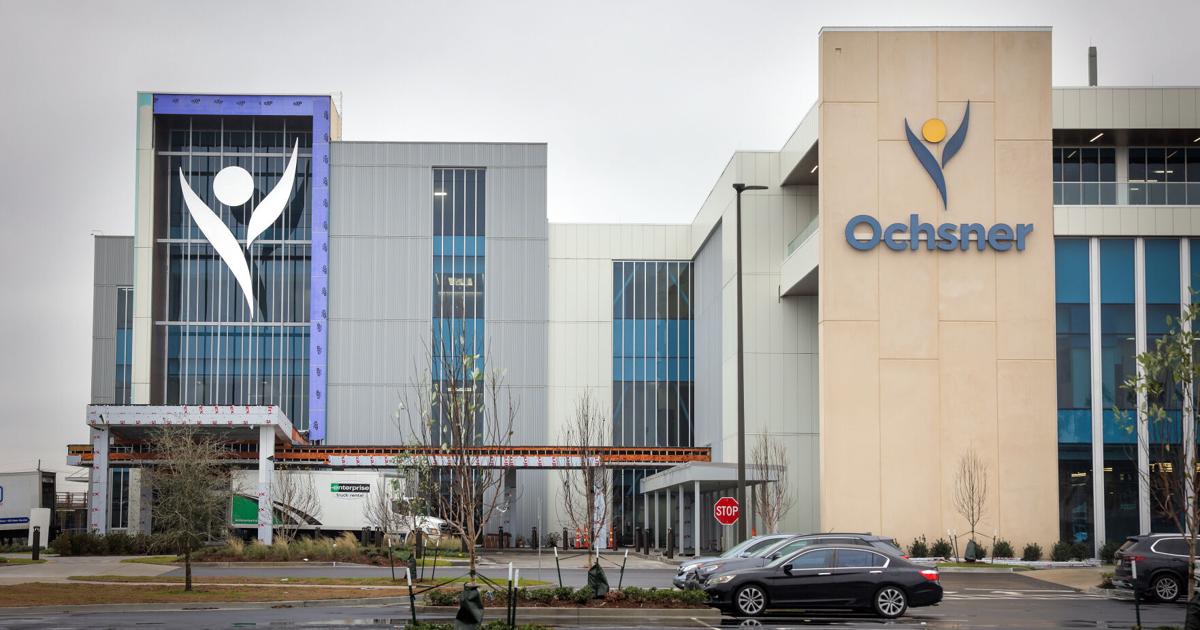 What was once the women's bathing suit section at the old Sears store at Clearview Mall is now the entrance to Ochsner's new, three-story medical center in the heart of Metairie.
Opening Wednesday, the Ochsner Medical Complex – Clearview will offer primary and wellness care, labs and testing facilities, outpatient surgery services and retail outlets, including a spa and a pharmacy.
The $115 million development in the newly named Clearview City Center is the single-largest investment the local health system has made in a new construction project and part of Ochsner's broader strategy of shifting patients away from hospital stays and toward less costly outpatient settings. 
"You name it and we have it here," Ochsner South Shore Region CEO Rob Wolterman said at a ribbon cutting Tuesday. "It's about bringing care closer to home."
The Clearview mall redevelopment will include a mix of residential and retail space. 
As part of shift away from hospital stays, Ochsner unveils new medical complex at Clearview
Located on 13 acres once occupied by the Sears store, Ochsner's 190,000-square-foot complex is a key anchor in an ambitious effort to redevelop the Clearview Parkway shopping mall into a into an open air, mixed residential and commercial site.
Jefferson Parish President Cynthia Lee Sheng lauded Ochsner for bringing 250 new jobs to the parish to staff the complex, adding that the health system was a pivotal partner to her administration in their response to the coronavirus pandemic. 
Andrew Hatcher, Ochsner's operations director at Clearview, in turn thanked Lee Sheng and her team for being responsive, flexible and helpful throughout the two-year project.
"You make it easy. It's actually refreshing," he said.
The new facility, at the fast-growing intersection of Clearview Parkway and Veterans Boulevard, is barely a mile from East Jefferson General Hospital, where competitor LCMC is investing $100 million in new services. It is also across the street from a new LCMC Children's Hospital emergency room.
The Ochsner Medical Complex – Clearview will hit the ground running when it opens Wednesday, with more than 250 clinic visits, 44 mammographies and 18 MRIs already scheduled, Wolterman said.
>>> ad: Don't Miss Today's BEST Amazon Deals!
Originally Appeared Here