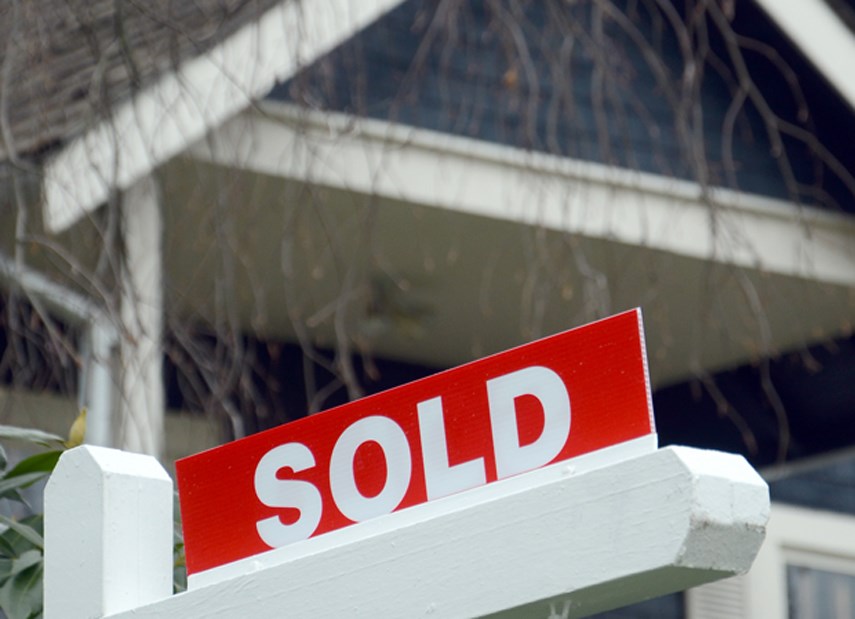 Home sellers have become increasingly active in New Westminster's housing market this spring in response to heightened demand and rising home values that have materialized during the pandemic.
The Real Estate Board of Greater Vancouver (REBGV) reports that residential home sales in the city have jumped in all categories as demand surges – with prices rising along the way.
The average price for a single-detached house in New West is listed as $1,287,000 and $551,000 for an apartment.
New West saw 197 homes (apartments, townhouses and single detached) sold in April – way up from the 60 that sold in April 2020, but down from March 2021, which saw 244 sold.
Prices have also climbed, 6% overall during the past three months and 7.4% from a year ago.
Single-detached home sales have shown the biggest price jump, 4.6% from last month, 9.9% from three months ago, 14.2% from six months ago and 18.9% from a year ago.
For Metro Vancouver, the region totalled 4,908 sales in April 2021, a 342.6 per cent increase from the 1,109 sales recorded in April 2020, and a 14 per cent decrease from the 5,708 homes sold in March 2021.
Last month's sales were 56.2 per cent above the 10-year April sales average and is the highest total on record for the month.
"Our housing market has changed considerably from one year ago when COVID-19 concerns brought activity to a near standstill," Keith Stewart, REBGV's economist said. "This was followed by a well-documented spike in home buyer demand across the region. So far this spring, we've seen a corresponding supply response from home sellers." 
There were 7,938 detached, attached and apartment homes newly listed for sale in Metro Vancouver in April 2021. This represents a 243.2 per cent increase compared to the 2,313 homes listed in April 2020, a 4.2 per cent decrease compared to March 2021 when 8,287 homes were listed and is the highest new listing total ever recorded in the region in April.
"While homes are now being listed at record levels, more supply is needed to meet today's demand and help market conditions achieve greater balance," Stewart said.
 The total number of homes currently listed for sale in Metro Vancouver is 10,245, a 9.1 per cent increase compared to April 2020 (9,389) and a 12 per cent increase compared to March 2021 (9,145).
Originally Appeared On: https://www.newwestrecord.ca/real-estate-news/new-west-home-sales-skyrocketing-but-so-are-prices-in-hot-market-3749184