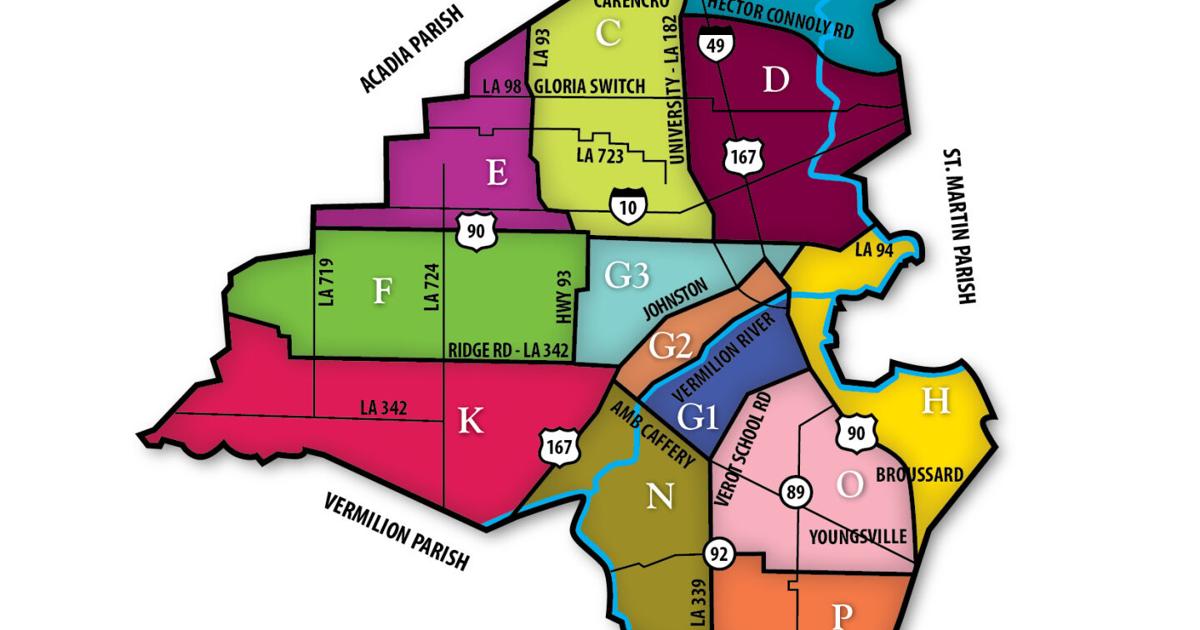 Editor's Note
This article is brought to you by Latter & Blum.
Local homebuyers are browsing properties online, gravitating toward south Lafayette Parish and surrounding parishes, and purchasing homes with modern amenities.
Those trends have emerged in the first part of 2022 according to Latter & Blum Acadiana. And, despite the recent interest rate increase, buyers will still have financing options if the perfect home comes on the market.
We spoke to Lori McCarthy, managing broker with Latter & Blum Acadiana, about the local residential real estate market this year and what people can expect for the rest of 2022.
What have been some of the larger real estate trends in Acadiana so far in 2022?
One of the biggest trends is the increased use of digital media to shop for homes. Whereby 10 years ago, buyers would view 20-plus houses before making a decision, buyers are making offers on houses now without ever stepping foot in them. As Realtors, it's important to effectively use our photos and videos to properly depict a home's features, since most buyers are beginning their search on computers and smartphones. 
We're also seeing buyers moving to more rural areas of our market, possibly because prices are more affordable outside of Lafayette Parish. The average price for homes sold in the first half of 2022 in Lafayette Parish was $297,000, while they averaged $270,000 in the entire Acadiana area.
As far as design trends, we still see neutral painting and cabinets, but we are starting to see some color in accent walls and the return of wallpaper to break up the monotony of a single paint color. Wood-looking vinyl plank flooring is very popular and can be seen in new homes in all price ranges.
The "sweet spot" for sales has been $150,000 to $299,999. What kind of home can someone expect to buy at that price point in Acadiana?
According to Latter & Blum's most recent Market Report, since January 1, 2022, 55% of all Acadiana home sales have been in this range. The homes vary greatly based on location, age and condition of the home. For instance, in Iberia Parish, a few newly constructed homes were priced between $197,500 and $262,000. These had 1,400 to 1,625 feet of living area, granite or quartz countertops, stainless appliances, vinyl plank flooring and open floor plans.
Lafayette Parish offers a wider range of homes in this price range, usually with three or four bedrooms. The lowest priced new home sold for $169,999 in The Cove subdivision and had granite counters, vinyl plank flooring, a post-tension slab and fully sodded yard. On the upper end of the range were homes in Fairhaven and Acadian Meadows that sold for closer to $299,000 and featured upgrades such as custom-tiled showers with frameless doors, under-mount sinks, LED lighting, tankless water heaters and smart connect thermostats. Most of these homes had four bedrooms, two baths and 1,800 to 2,400 feet of living area.
What areas in Lafayette Parish have been most popular among homebuyers? What about the surrounding parishes?
Within Lafayette Parish, the area with the most sales in the first half of 2022 is between Verot School Road/Highway 90 and Highway 92, with 356 sales. The average sale price here was $319,859. This area, combined with much of south Lafayette from Johnston Street/Ambassador Caffery, plus Broussard and Youngsville, had almost 800 of the 1,800 sales since January.
Outside of Lafayette Parish, we are seeing growth in the more rural parts of Iberia, St. Landry and St. Martin parishes.
This map shows different real estate areas in Lafayette Parish. Area O has been the most popular among homebuyers so far this year.

Provided photo

What impact do you think the recent interest rate hike will have on the local real estate market? What should buyers and sellers do in light of this change?
If people are ready to buy, they shouldn't let interest rates stop them, since we believe they will only increase as the year goes on.
Buyers have many options. They can look into Adjustable Rate Mortgages (ARMs), especially if they only plan to stay in their home for five to seven years. They can also buy down the interest rate or negotiate for the seller to help with this in lieu of negotiations on price.
Potential buyers should also make sure their credit score is in the highest range possible to benefit from the best available rates and work with local mortgage companies who know and understand the Acadiana real estate market.
Sellers should remember that while we haven't seen rates like these in several years, people are still buying homes. They understand that once rates stabilize or come down in the future, they can refinance their home, using their equity in it for the best rates.
Latter & Blum has local offices at 2000 Kaliste Saloom Road in Lafayette, 209 West Main Street in New Iberia and 220 Prescott Boulevard in Youngsville. For more information or to speak with an agent, visit www.latter-blum.com.
>>> ad: Don't Miss Today's BEST Amazon Deals!
Originally Appeared Here