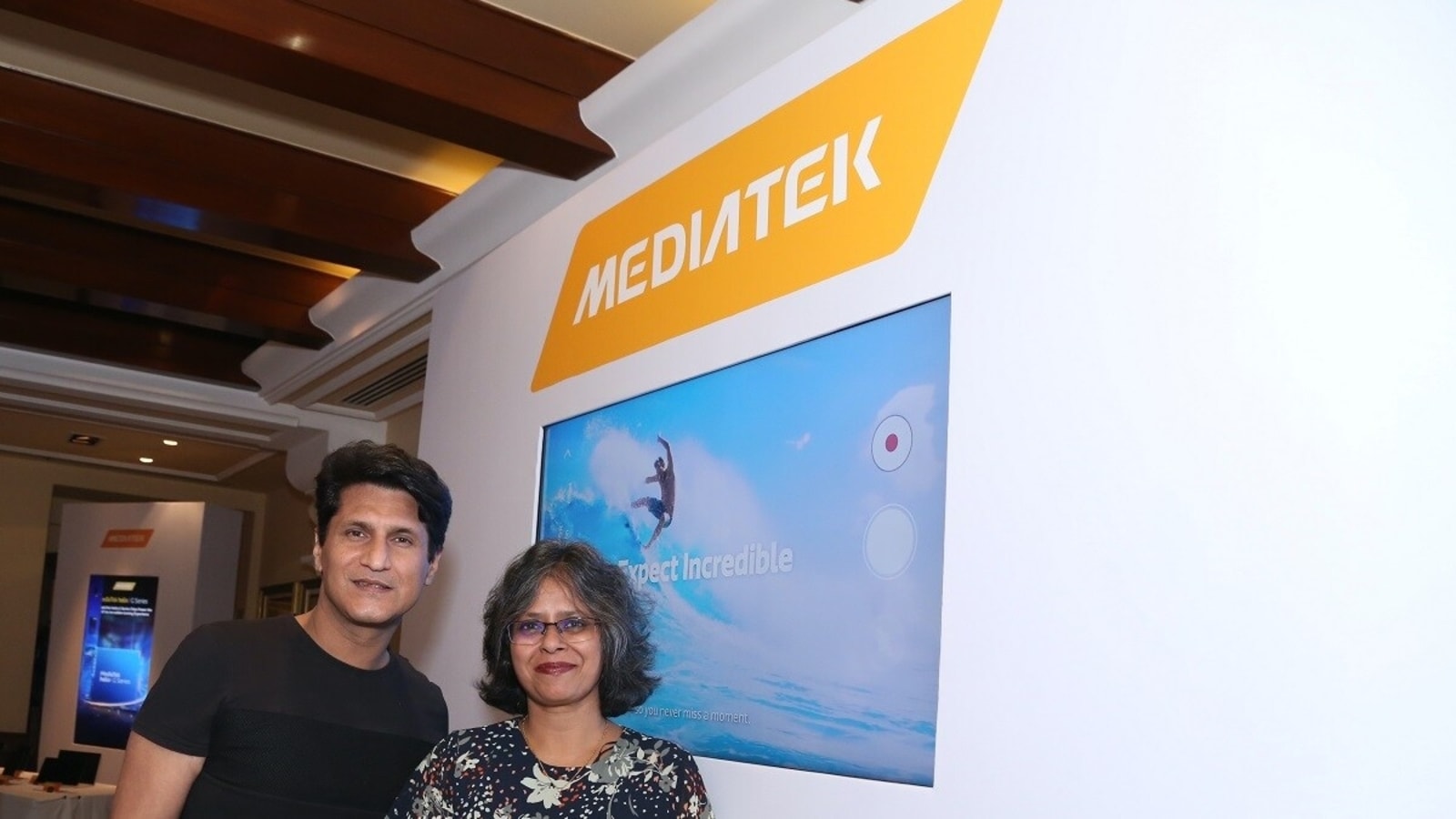 MediaTek targets 'Rise to Incredible' with MediaTek Flagship and Premium SoCs with customized, power-efficient and innovative 5G experiences.
MediaTek has been enabling enhanced 5G experiences across the smart device ecosystem in India including smartphones, smart devices, gaming and connectivity solutions for years. Now, the company is geared up to bring its wide array of flagship 5G chips under the MediaTek Dimensity family, including Dimensity 9000, 8000 and 8100 to India. To further expand customer outreach in the premium smartphone category, MediaTek has collaborated with almost all the popular smartphone manufacturers in India.
MediaTek also reiterates its commitment to deliver customized, power-efficient and innovative 5G experiences, powered by the Dimensity 5G Open Resource Architecture. This allows OEMs closer-to-metal access on 5G chips. The company is also keen on enabling disruptive technologies and boosting R&D capabilities to further expand its India footprint over the next few years. With 5G likely to be deployed soon, MediaTek wants to offer solutions aimed at enabling the entire smart device ecosystem. The streamlined vision was announced on the sidelines of the 10th Chapter of MediaTek Technology Diaries- "Rise to Incredible with MediaTek Flagship", focused on the latest technology trends from MediaTek and the smartphones/smart devices market in India.
MediaTek brings its new Dimensity flagship chips
"Auto-connectivity & 5G are driving new-age technology adoption across the eco-system. This is not only making electronic devices more interesting but also enabling seamless experiences for customers. With a comprehensive portfolio including gaming, automobiles, connectivity, smartphones, tablets, optical drives, AR/VR solutions, Chromebooks and cloud computing, India is one of the biggest growth markets today. We are collaborating closely with our OEMs to create incredible experiences and flagship solutions basis the diverse and changing customer demands and requirements." said Anku Jain, Managing Director, MediaTek India.
"MediaTek Dimensity 5G chips are leading the global technology domain and MediaTek Dimensity 9000 is the world's first 4nm TSMC 5G Mobile SoC, taking 5G experiences to the next level. With innovative technology now easily accessible, customization is the need of the hour, with OEMs spending countless hours to create personalized smartphone experiences. As a brand that listens to its customers' demands and tailors smartphone features without wasting precious time in the go-to-market journey," said Rituparna Mandal, General Manager, MediaTek Bangalore.
"With closer-to-metal access to customize features for cameras, displays, graphics, artificial intelligence (AI) processing units (APUs), sensors and connectivity sub-systems, the platform enables unmatched personalization, permitting OEMs to create differentiated smartphones which can then be marketed to their preferred consumer segments," he added.
Here are some of the key points discussed at the event:
Flagship experiences with new chips
MediaTek Flagship chips promise great performance with the Dimensity 9000 5G chip for next-generation flagship smartphones. The MediaTek Dimensity 8100 and Dimensity 8000 system-on-chips (SoCs) bring flagship level technology in terms of connectivity, displays, gaming, multimedia and imaging features to more accessible midrange 5G smartphones.
MediaTek Dimensity 5G Open Resource Architecture
This will enable OEMs to create more customized consumer experiences, with closer-to-metal access to unlock customized consumer experiences that differentiate flagship 5G smartphones.
Smart Devices
MediaTek remains a market leader in digital TVs, voice assistant devices, Wi-Fi routers and other smart home products with a portfolio that caters to a wide range of customers across smartphones, smart homes, automotive, IoT and home/enterprise connectivity segment.
Wi-Fi 7
MediaTek has a broad Wi-Fi portfolio and is one of top Wi-Fi suppliers across broadband, retail routers, consumer electronics devices and gaming. It is also the first company to showcase the real potential of the forthcoming MediaTek Wi-Fi 7 Filogic connectivity portfolio in live demonstrations for key customers and industry collaborators.
MediaTek Pentonic for smart TVs
MediaTek unveiled its new Pentonic smart TV family with the introduction of the Pentonic 2000, which will power next generation flagship 8K TVs. The MediaTek Pentonic smart TV series is built on MediaTek's innovative technologies in display, audio, AI, broadcasting and connectivity.
>>> ad: Don't Miss Today's BEST Amazon Deals!
Originally Appeared Here