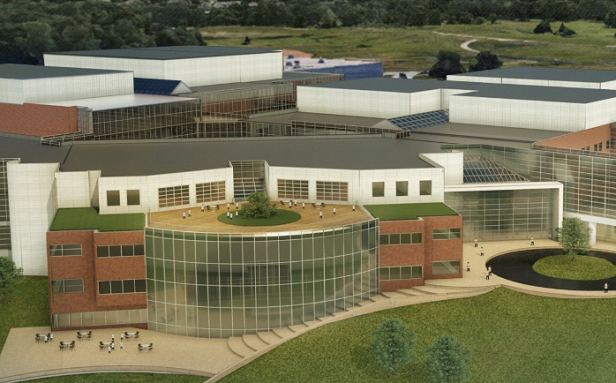 As the COVID-19 pandemic arrived, years of surging research and development funding had produced new life sciences breakthroughs, while funding from Operation Warp Speed and surging investor interest further fueled epic growth. Now, life sciences companies have an insatiable need for real estate, from ancillary office space to research facilities and manufacturing sites. The question is, where will they find it?
New trends are emerging regarding where and why life sciences are choosing their locations, and how landlords and property investors are responding, according to JLL's latest life sciences real estate research. In some markets, new urban developments are creating vibrant life sciences centers. In others, suburban locations are drawing new activity.
New hotspots are emerging that offer many of the advantages of the top life sciences clusters, with similar access to talent and skilled workforce, but lower rents. Although locations near leading research institutions in Boston, and San Francisco will always occupy a vaunted place within the life sciences pantheon, the incredible dynamism of the life sciences industry is jump-starting new location opportunities.
Where the Industry is Headed—Literally 
Traditionally, pharmaceutical companies preferred locations near chemical companies—their suppliers—in the suburbs or smaller markets. The emergence of biological medicines and gene therapies has driven the growth of life sciences clusters near top research universities in more urban settings, as companies recognized the importance of proximity to cutting-edge research. 
Clustering provides competitive advantage for all life sciences organizations, in terms of collaborations, finding investors, recruiting talent or sharing costly lab equipment. Placemaking matters, too—young talent prefers vibrant environments with restaurants and retail that traditional pharmaceutical suburban campuses don't offer.
While operating in a top cluster offers many advantages, including proximity to potential collaborators, the downside is that laboratory space has become increasingly scarce and costly. On average, lab space vacancy is below 2% across the US, according to JLL research, and rents are skyrocketing in the top clusters. In Boston—the global epicenter of life sciences investment and talent—asking rents for lab space in the East Cambridge submarket now exceed $100 per square foot. In San Francisco's Mission Bay, lab space rents have reached $70 per square foot. 
Room to Grow in the Suburbs
Today's biotech innovations require laboratory-based production environments, highly skilled labor and STEM talent, and access to R&D centers more likely found in larger markets. However, location priorities also depend on the lifecycle stage of the company or a particular product under development. Given the lack of available urban space, more mature enterprises are looking to the suburbs to secure office, R&D or production space. 
Biomanufacturing companies, in particular, need suburban locations that provide access to critical talent in the urban core, but also access to sizable facilities in which to scale up space-hungry production processes. Biomanufacturers also have specialized space needs for clean rooms or "wet" labs in which living tissues are cultivated, with distinct air, water and power requirements.
The $76 million Massachusetts Center for Advanced Biological Innovation and Manufacturing (CABIM) exemplifies the importance of proximity. Occupying a 40,000-square-foot site in Boston's Watertown suburb, CABIM was delivered by a public-private partnership led by Harvard University and Massachusetts Institute of Technology, while Alexandria Real Estate Equities Inc. owns and operates the business park where CABIM is located.
In the nearby Somerville suburb, more than 4.4 million square feet of life sciences space is under development. In addition to its proximity to Boston's Kendall Square and future access to the Green Line, Somerville offers a truly unique live-work-play environment that other submarkets cannot match.
Compensating for the lack of space in key markets, some developers and occupiers are adapting legacy industrial stock for specialized life sciences use. While costly, adaptive reuse is sometimes the only option for enterprises that need locations closer to the action. In fact, Boston's Somerville and Watertown suburbs have attracted life sciences companies because of zoning favorable to industrial use.
Life sciences-focused developers are getting creative to address demand. In Philadelphia's King of Prussia suburb, for example, MLP Ventures is creating Discovery Labs, the US' largest coworking ecosystem for healthcare, life sciences and technology-enabled companies. When fully built out, the $500 million, 1.6 million-square-foot campus will offer R&D spaces in the 50,000- to 125,000-square-foot range to provide critical infrastructure for life sciences innovators.
New Urban Moves 
New developments also are occurring in urban settings, sometimes in surprising ways. Just three miles from downtown Houston, Hines is partnering with 2ML Real Estate Interests to develop Levit Green, a 52-acre, multi-use, master-planned community with life sciences research facilities as its centerpiece.  
 In New York City, Alexandria Real Estate Equities is building  a 1.3 million-square-foot second tower—ts amenities-rich Alexandria Center for Life, which became New York City's first and only commercial life sciences campus when it opened in 2010. In West Harlem, near Columbia University, Janus Property iCompany is retrofitting old brick factory buildings to house a life sciences coworking incubator and 350,000-square-foot laboratory. Taconic Partners is converting a former auto showroom on Manhattan's West Side into a life sciences hub.  
 Just as biopharmaceutical growth requires innovation, finding space for life sciences operations benefits from creative approaches, too. That's how companies looking beyond "the usual suspects" are finding new opportunities to expand. 
Travis McCready is the National Practice Leader, Life Sciences for JLL Americas.
>>> ad: Don't Miss Today's BEST Amazon Deals!
Originally Appeared Here