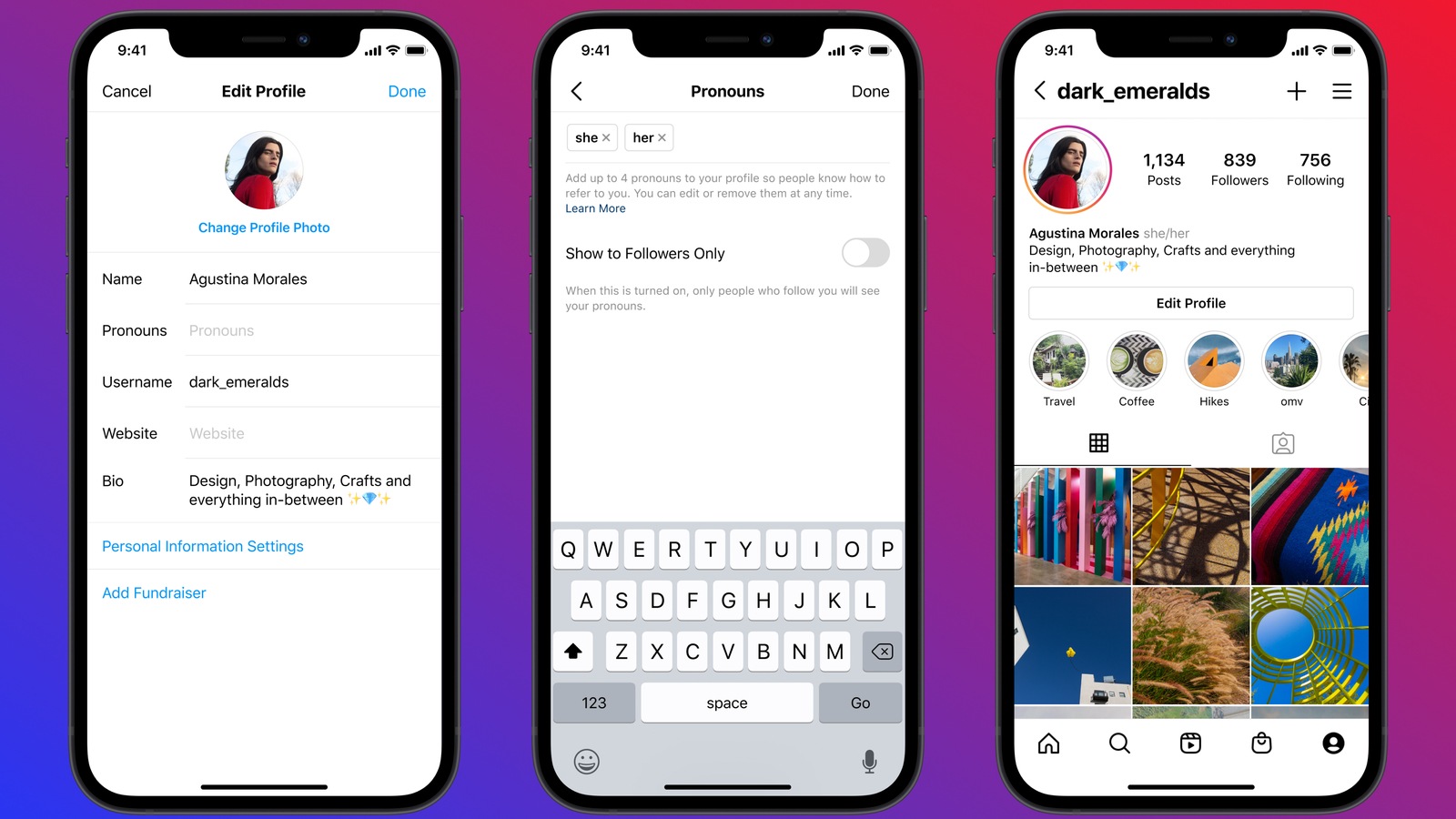 Instagram has added a new feature that will let users add pronouns to their profiles. Instagram will let users add up to four pronouns to their profile that will appear next to their username. This feature will be appreciated by users as most of them already put pronouns in their profile bios.
Instagram users can choose to have their pronouns appear publicly on their profile or only to their followers. This feature will be turned on by default to users under the age of 18, The Verge reported. There's a range of different pronouns that users can choose to add to their Instagram profile. There's also an option to fill a form to add pronouns that are not available in the list of options that Instagram provides. You can add the preferred pronoun and your Instagram username in the form.
If the feature is available, you will see a new 'Pronoun's tab under the 'Edit Profile' section. Here, you can type out the pronouns you want and Instagram will suggest pronouns from the list of options available. You can choose up to four pronouns that will appear on your profile. Just below this is an option to show your pronouns only to your followers. If you want this then just toggle on the option. This way only your followers will see your pronouns.
This is a small but important feature by Instagram as its push to improve inclusivity on its platform. Now users can choose to add pronouns straight to their profiles instead of having to make them part of their bios.