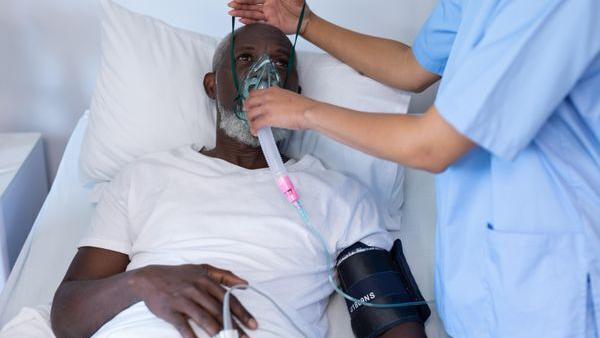 Therapies that can help ease long COVID symptoms
Occupational therapy or low-impact exercise might be the key to relieving long-haul COVID symptoms like extreme fatigue, breathlessness and brain fog, a pair of new studies from Ireland suggest.
The studies reflect two different — in some ways, opposite — approaches to dealing with symptoms that tend to plague long COVID patients.
One study taught long COVID patients through a four-week occupational therapy program how to better manage their fatigue, with an emphasis on energy planning, stress management and sleep hygiene.
Are vegetarian diets healthy for growing kids?
Vegetarian diets are a healthy choice for growing kids — though they may slightly raise the odds of youngsters being underweight, a new study suggests.
People are also reading…
The study, of nearly 9,000 young children, found that those on vegetarian diets were, on average, of similar weight and height as their peers who ate meat. They were also on par when it came to blood levels of iron and vitamin D — which could potentially be harder to get on a diet free of meat, fish and, sometimes, dairy products.
Does race affect the odds of developing multiple sclerosis?
Black Americans are as likely to get multiple sclerosis (MS) as their white counterparts, but rates are much lower among Hispanic and Asian Americans, new research shows.
The findings refute the long-held belief that MS is rare in Black people, according to the study authors. The findings were published online April 27 in the journal Neurology.
Teens used their school mental health services more in 2019
School mental health (MH) service use increased among adolescents in 2019 compared with previous years, according to a research letter published online May 2 in JAMA Pediatrics.
Adam S. Wilk, Ph.D., from the Rollins School of Public Health at Emory University in Atlanta, and colleagues evaluated whether school MH service use increased among U.S. adolescents (aged 12 to 17 years) in 2019. The analysis included data from the National Survey on Drug Use and Health (2009 to 2019; 165,686 adolescents).
***
Get more health news here:
To mark Stress Awareness Month this April, Caroline Hind, nutritional therapist with Vitaminology has shared her top tips for the foods to inc…
Social media can be a great way to connect with the world but when used in excess it can be problematic and disrupt your life.
Toothpaste isn't just good at cleaning your chompers. Here are three common household problems that can be solved with some toothpaste.
PennyGem's Elizabeth Keatinge tells us what the experts say about how to merge lives and money.
Did you know close to 36% of Americans have had a delivered package stolen from outside their home at least once? Veuer's Maria Mercedes Galup…
Lifehack recently offered readers 5 steps for getting on track to finding their dream jobs.
Buzz60's Elizabeth Keatinge tells us how soon you can quit a new job.
Trip stacking is a popular trend about travelers but is it a good idea? Buzz60's Keri Lumm shares the expert opinions.
Here are a few breakfast ideas for when you travel. Buzz60's Keri Lumm shares a few options.
Anchovies are very polarizing, people either love them or hate them, so allow me to either offer you more reasons to love them, or new reasons…
Should you remove your shoes inside your house? Absolutely! Veuer's Maria Mercedes Galuppo has the story.
Did you know, in the past five years alone, romance scams have accounted for $1.3 billion in losses? Veuer's Chloe Hurst has the story!
Sign up here to get the latest health & fitness updates in your inbox every week!
>>> ad: Don't Miss Today's BEST Amazon Deals!
Originally Appeared Here