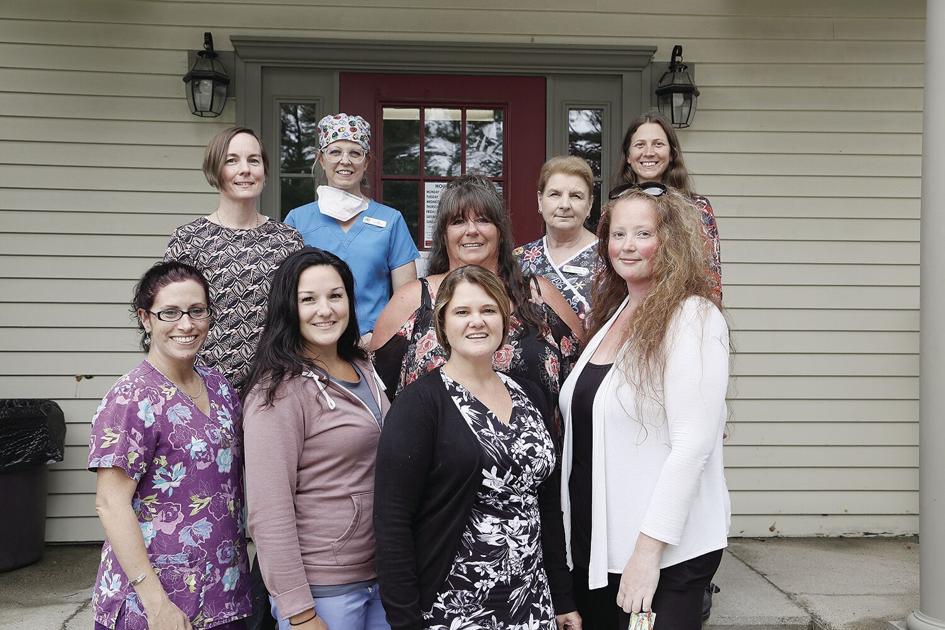 By Siena Kaplan-Thompson
Special to The Conway Daily Sun
CONWAY — The White Mountain Community Health Center is inviting the community to celebrate its 20th anniversary and learn more about the organization at an open house and party next week.
The celebration is scheduled for Wednesday, Aug. 11, from 4-6 p.m. at the center, located at at 298 White Mountain Highway (Route 16), just north of Conway Village.
The celebration will take place during National Health Center Week, which this year will elevate the work Community Health Centers have done while fighting on the frontlines of COVID-19 to keep our communities healthy and safe.
White Mountain Community Health Center was formed in 2001 when the Children & Youth Project and The Family Health Centre merged to provide comprehensive primary care that anyone could access, regardless of ability to pay. 
 The Children & Youth Project was founded in 1969 to provide basic primary care to Mount Washington Valley children. The Family Health Centre was founded in 1983 to provide family planning and pre-natal care to women, and to reduce teen pregnancy. 
Both were non-profits intended to serve those who could not otherwise afford health care.
Today, the health center provides primary care, dental care, prenatal care, family planning, substance abuse treatment, and support services to all genders and ages, both insured and uninsured. It is a non-profit run by a board made up mostly of current patients, and a Federally Qualified Health Center Look-Alike.  
The organization aims to be a good place for anyone in the community to get high-quality care, regardless of background and resources.  
A generous sliding fee scale, help enrolling in affordable insurance and Medicaid, private assistance funds, cost transparency, transportation assistance, translation, and other programs make it an affordable and accessible option for all.  
Mental health counseling, a dietician, and care coordination help patients address many of the underlying problems that can affect health, and provide support for patients who need extra resources or help through difficult times.
Mount Washington Valley's local health center is just one of thousands of community health centers across the country, which provide preventive and primary care services to almost 30 million people.  
While their approach is community-based and local, collectively they are the backbone of the nation's primary care system. 
Community health centers lower health care costs to the tune of $24 billion a year, reduce rates chronic diseases and stimulate local economies.
Community health centers are not just healers, they are innovators who look beyond medical charts to address the factors that may cause poor health, such as poverty, homelessness, substance use, mental illness, lack of nutrition and unemployment. As a health-care solution that traditionally has strong support from both sides of the aisle, they also demonstrate that it is possible to move beyond the partisan divide over health care to constructively address problems communities face.
Anyone interested in learning more about the health center, or who has a connection with the health center and its history, is encouraged to attend the party. The celebration will be under a tent in front of the health center. The rain date is Aug. 12.  
Parking will be at neighboring buildings. There will be light refreshments, cake, door prizes, tours of the building, and a collaborative art project marking this anniversary.
Siena Kaplan-Thompson is the director of communications and development White Mountain Community Health Center.  For more information, contact her at skaplan@whitemountainhealth.org or call (603) 447-8900.
>>> ad: Don't Miss Today's BEST Amazon Deals!
Originally Appeared Here