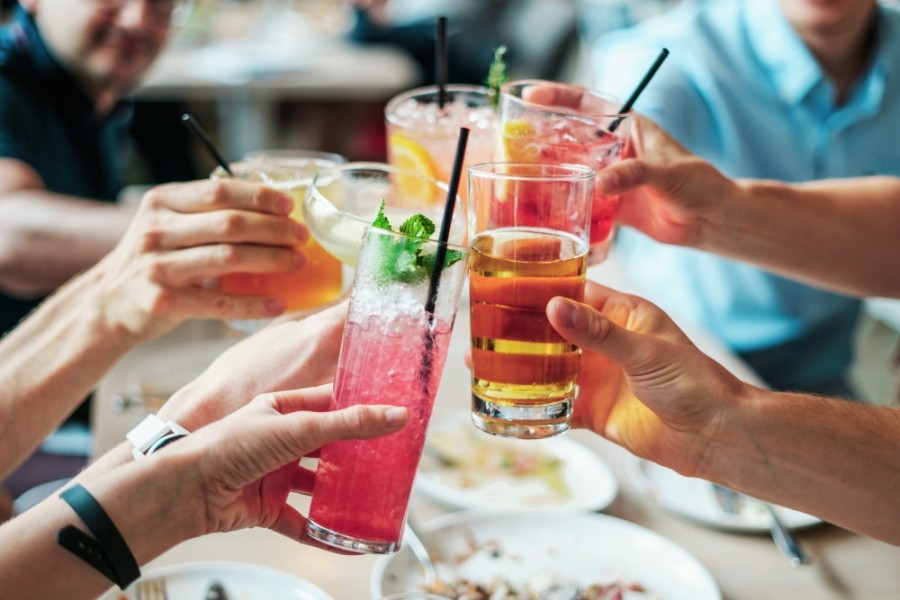 House Bill 1024, signed into law May 12, allows restaurants and bars to permanently sell alcoholic beverages to-go. (Courtesy Pexels)
On May 12, Texas Gov. Greg Abbott signed into law House Bill 1024, which allows restaurants and bars to permanently sell alcoholic beverages to-go.
Proud to sign #HB1024 into law, making Alcohol-To-Go legal in the state of Texas – a big win for restaurants across the state.
Congrats to @KHancock4TX @CharlieGeren @Justinaholland @Senfronia4Texas @CarolForTexas & @TanParkerTX. #txlege https://t.co/l8PT4n1924
— Gov. Greg Abbott (@GovAbbott) May 12, 2021
This practice was first established during the early stages of the coronavirus pandemic when the Texas Alcoholic Beverage Commission allowed for expanded to-go and delivery sales options to help restaurants stay in business. In April 2020, Abbott hinted that to-go sales of alcoholic drinks may last "forever."
With HB 1024, Texas is the 10th state since the coronavirus pandemic began to make taking cocktails to-go permanent, according to a press release from the Distilled Spirits Council of the United States.
"Governor Abbott acted quickly to support Texas restaurants and bars by allowing cocktails to-go via executive order during the pandemic," Kristi Brown, Distilled Spirits Council of the United States senior director of state government relations, said in the release. "Cocktails to-go provided a much-needed lifeline for struggling hospitality businesses and prevented the permanent closure of many. Now that this measure is permanent, hospitality businesses will have increased stability as they begin the long path to recovery."
Other bills filed in the Texas Legislature would allow liquor sales seven days a week or enable local elections to determine if liquor sales would be allowed seven days a week. As of May 12, these bills have not been given committee approval.
A poll from the council shows 65% of Texas voters support both cocktails to-go and seven-day sales at liquor stores and craft distilleries, according to the release.