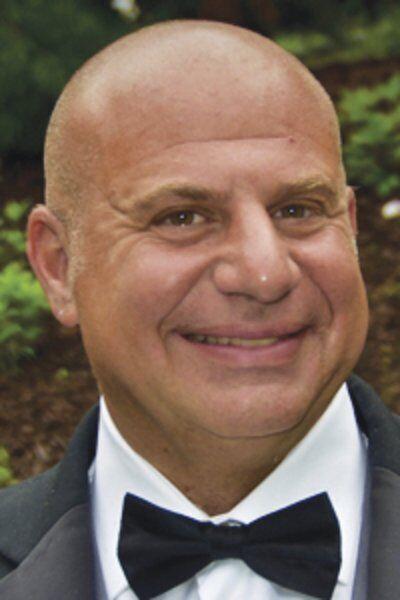 The Otsego County Chamber of Commerce is quickly realizing from the activity of our member businesses that things are starting to see a resurgence. It's springtime and this can be compared to a flower in bloom. This does not come without some growing pains. As many of our diverse business members are struggling to find workforce due to policies around unemployment and other mitigating factors, gaps in both service and supply chain are prevalent.
Please be patient and understanding to the stresses our businesses are experiencing. The Otsego County Chamber of Commerce will do whatever we can to support our members in need. Involving ourselves in workforce development initiatives and job fairs to try to connect employers with potential workers is key to our mission. Otsego County is not alone in facing these challenges and one of the biggest takeaways since assuming this position is the need for a collaborative voice to create the opportunity for impact. This voice does begin here in Otsego County, but a regional approach is also required to move the needle forward on accomplishing a broad range of common goals. We are focused on building that united voice with similar organizations throughout the region.
The Otsego County Chamber of Commerce held several events in April.
"Waste Smart Certification" with Shane Digan from the county Planning and Recycling department was April 13. This is a great new program that any business can get involved in. Visit www.otsegocounty.com and apply for your green certification today — let your customers know you are working to reduce and recycle. 
The second Women Owned Business Roundtable 2 was held. It is now a monthly gathering to discuss the opportunities and challenges of owning your own business as a woman.
Leadership Otsego 2021 also held its third meeting learning about education opportunities at Hartwick College, ONC BOCES and Oneonta Job Corps Academy as well as strategies for conflict management.
The upcoming months will be full of business seminars and ribbon cuttings celebrating new businesses! Look for our upcoming Pickleball Tournament on June 26 and our 35th Annual Golf Classic on Aug. 27. We hope you will join us for both!
The Otsego County Chamber of Commerce would like to congratulate Brooks' House of BBQs as our month of April feature organization. Our marketing interns from both SUNY Oneonta and Hartwick are again hard at work and embracing the opportunity to work closely with another Otsego County business. They are working directly with the innovative and dynamic Ryan Brooks on promoting Brooks. Please engage on all our social media platforms to view the amazing stories past and present and growth initiatives of Brooks' House of BBQs. Please contact us directly to nominate a member for Spotlight Business of the Month honor, or feel free to nominate your own organization.
The Otsego County Chamber of Commerce is proud to announce that May feature business of the month is The Otesaga Hotel and Resort. The business has been a purveyor of "gracious hospitality since 1909." Old world charm with modern amenities, the Otesaga is a jewel in the County not to be missed. We are excited to highlight their spa, golf course, and, of course, fine dining and elegant rooms, conference facilities and more.
Check us out on Facebook (Otsego County Chamber) and please follow us on LinkedIn (The Otsego County Chamber of Commerce) for the most updated information we have available. We also are now on Instagram (otsegocc). As a member business and organization we strongly urge you to send us any content you feel you want shared, and our marketing team will do their best to present it on all of our social media platforms!
Visit our website www.otsegocc.com to sign up for our events.
Connecting with us allows others to connect with you. 
Please reach out to us to learn more about the value proposition of a membership with The Otsego County Chamber of Commerce. Otsego County has so many valuable and diverse businesses as well as individuals who have the skill sets to move the mission forward. Let your voice be heard through our organization and be part of the creative concepts to build Otsego County's economic landscape!
Al Rubin is interim president and chief executive officer of the Otsego County Chamber of Commerce.
Originally Appeared On: https://www.thedailystar.com/news/business_news/chamber-connections-chamber-can-help-businesses-with-growing-pains/article_31feadec-0fff-55e9-826a-a67948731aeb.html