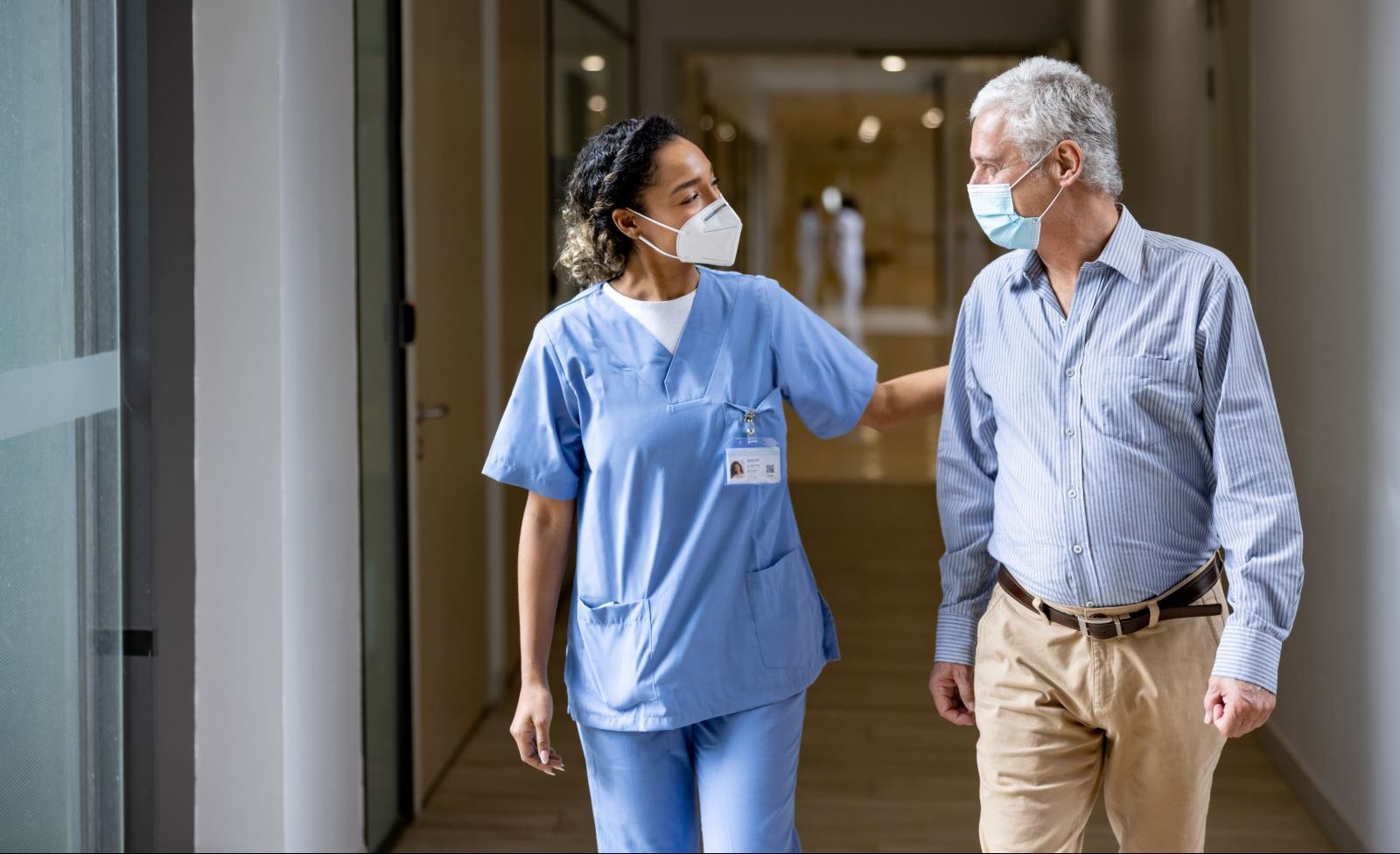 After the symptoms of COVID-19 disappear, older Americans may be at risk of an even more daunting challenge – Alzheimer's disease.
A new study found that people over age 65 were 80% more susceptible to Alzheimer's disease within a year of having COVID-19. The most affected in the pool of 6.2 million people studied, were women age 85 and older. The study was recently published in the Journal of Alzheimer's Disease.
This is just the beginning of what we will learn about the lingering impact of the virus, and it may be premature to worry, according to Ulysses Wu, MD, medical director of infectious disease at Hartford HealthCare.
"I think it is too early to make a direct association between COVID-19 and Alzheimer's, but there certainly may be a causal association," he explained.
> Schedule an appointment with a provider today
Alzheimer's connection
Researchers did not determine whether the virus actually triggers Alzheimer's or accelerates its presence in older individuals.
"We know that there are neurocognitive effects of COVID-19, both short-term and long-term, so whether or not it is COVID-19 causing the dementia or accelerating an already developing dementia remains to be seen," Dr. Wu agreed.
Another possibility is that a COVID-19 diagnosis may result in more intense evaluation by healthcare providers. That could lead to more diagnoses of Alzheimer's, explained Wu.
Of the patients studied, none had an Alzheimer's diagnosis before being studied. They all received medical treatment between February 2020 and May 2021. About 5.8 million did not have COVID-19, while the remaining 400,000 did.
> Want more health news? Text MoreLife to 31996 to sign up for text alerts
>>> ad: Don't Miss Today's BEST Amazon Deals!
Originally Appeared Here