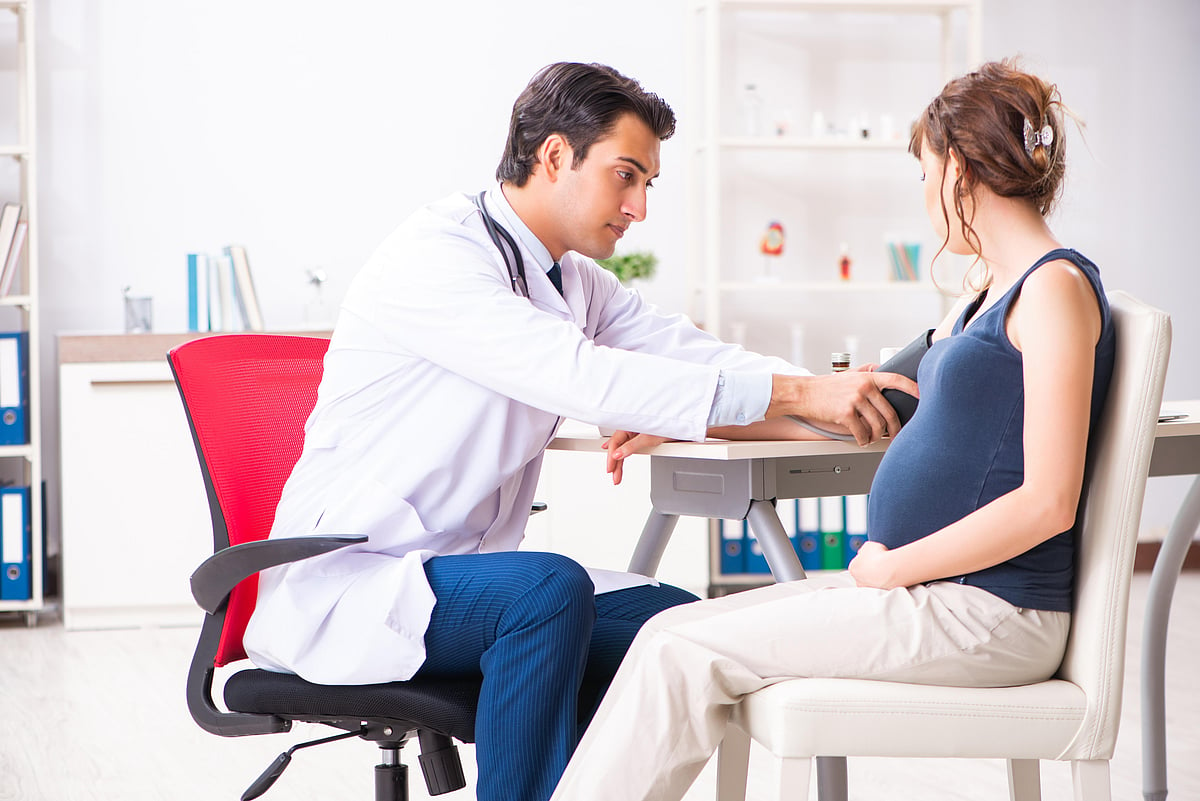 The annual meeting of the American College of Obstetricians and Gynecologists was held from May 6 to 8 in San Diego and attracted more than 4,000 participants from around the world, including clinicians, academicians, allied health professionals, and others interested in obstetrics and gynecology. The conference highlighted recent advances in the prevention, detection, and treatment of conditions impacting women, with presentations focusing on the advancement of health care services for women worldwide.
In one study, Ayodele Lewis, of Amherst College in Massachusetts, and colleagues found that early hospital discharge after cesarean section disproportionately impacted socially vulnerable patients, both before and during the COVID-19 pandemic.
The authors analyzed cesarean birth postpartum length of stay between Jan. 1 and June 30, 2020, with births after March 10, 2020, considered COVID-19 pandemic births. Social determinants of health, with socially vulnerable patients defined as Black or Hispanic, publicly insured, or non-English-speaking, were determined. The researchers found that social vulnerability, public payer, English language ability, and multiparity were all predictors of early discharge.
"Race alone was not a significant predictor. In addition, socially vulnerable patients were more likely to leave early both before and during the COVID-19 pandemic," Lewis said. "Mitigating disparities is of the utmost importance. For those socially vulnerable patients, there must be due diligence in making sure the patient knows the benefits and risks of a full postpartum stay."
One author disclosed financial ties to Gynesonics.
Abstract A139
In a retrospective, quality improvement study, Myah Maria-Nelson Griffin, M.D., of New York University Langone Health in New York City, and colleagues found that reducing postpartum hospital stays as a result of the COVID-19 pandemic did not appear to increase postpartum readmission rates among patients with hypertensive disorders of pregnancy (HDP).
The authors evaluated data from patients with HDP who delivered and were readmitted at NYU Health from March 1, 2019, to Feb. 29, 2020, and April 1, 2020, to March 31, 2021. The researchers observed no statistical difference in readmission rates among patients with HDP after implementation of an early discharge policy as a result of the COVID-19 pandemic.
"These findings support reducing postpartum lengths of stay without increasing readmissions for HDP," the authors write. "The reduction of postpartum length of stay was accompanied by the continuation of home blood pressure monitoring and introduction of outpatient HDP management guidelines. Further investigation into best practices to support early discharge is warranted."
Abstract A179
In a retrospective study, Liron Bar-El, M.D., of the Zucker School of Medicine at Hofstra/Northwell in New York City, and colleagues found that racial disparities in pregnancy outcomes commonly seen among Black women versus White women differed for pregnancies conceived via in vitro fertilization (IVF).
The authors analyzed the U.S. Centers for Disease Control and Prevention natality database (2016 to 2018) of births conceived through IVF in non-Hispanic Black women and non-Hispanic White women. They found that the neonatal complications more commonly seen among Black women compared to White women following pregnancy were actually lower in Black women compared with White women who had undergone IVF.
"These findings may indicate that different socioeconomic factors, rather than race per se, are at play," the authors write. "Further research is needed to explore the causes of this disparity."
Abstract A277
>>> ad: Don't Miss Today's BEST Amazon Deals!
Originally Appeared Here