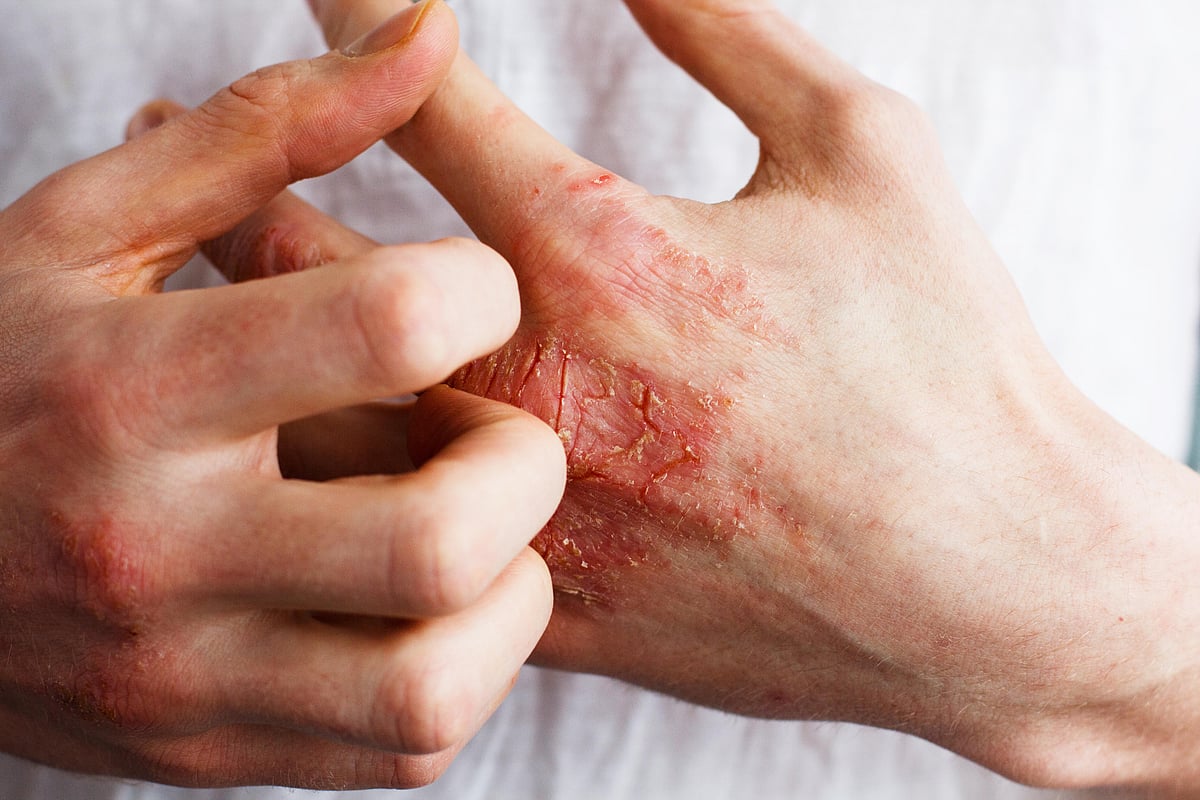 WEDNESDAY, May 4, 2022 (HealthDay News) — For patients with moderate-to-severe atopic dermatitis (AD), abrocitinib is safe and efficacious regardless of prior response to dupilumab, according to a study published online April 15 in the Journal of the American Academy of Dermatology.
Vivian Y. Shi, M.D., from the University of Arkansas for Medical Sciences in Little Rock, and colleagues examined the efficacy and safety of abrocitinib (200 or 100 mg once daily) in a phase 3 extension among patients with moderate-to-severe AD who had received prior dupilumab.
The researchers found that among prior dupilumab responders, 93.5 and 90.2 percent of patients who received 12 weeks of abrocitinib 200 and 100 mg, respectively, achieved ≥75 percent improvement in the Eczema Area and Severity Index (EASI-75); and 89.7 and 81.6 percent, respectively, achieved ≥4-point improvement in the Peak Pruritus Numerical Rating Scale (PP-NRS4). Among nonresponders to prior dupilumab, EASI-75 was achieved in 80.0 and 67.7 percent of those receiving 200 and 100 mg abrocitinib, respectively; PP-NRS4 was achieved in 77.3 and 37.8 percent, respectively. Nasopharyngitis, nausea, acne, and headache were the most common adverse events reported among abrocitinib-treated patients. Conjunctivitis occurred less often with abrocitinib than with dupilumab.
"The proportion of responders with abrocitinib was generally higher among prior dupilumab responders; however, prior nonresponse to dupilumab did not preclude a substantial proportion of patients from achieving efficacy responses with abrocitinib," the authors write.
Several authors disclosed financial ties to pharmaceutical companies, including Pfizer, which manufactures abrocitinib and funded the trial.
Abstract/Full Text
>>> ad: Don't Miss Today's BEST Amazon Deals!
Originally Appeared Here