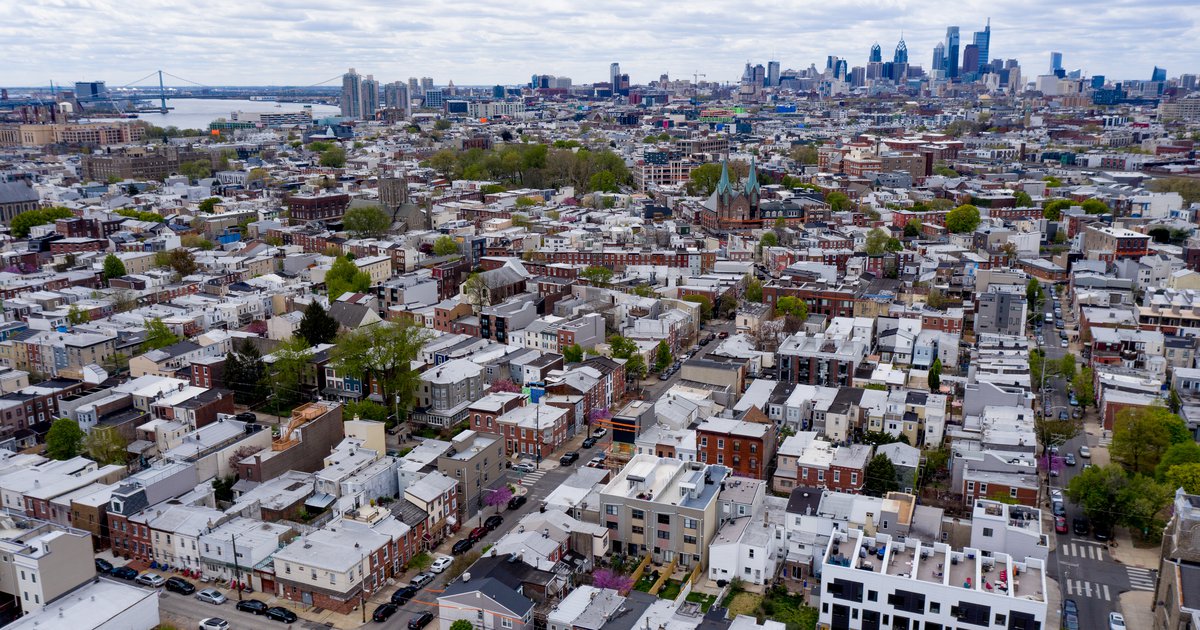 Purchasing property in 2021 was a frustrating affair for Philly homebuyers.
Historically low interest rates inspired a wave of home buying in the City
of Brotherly Love. But the love soon waned as inventory dwindled, leading
to fast-paced bidding wars and skyrocketing home prices as a result.
Some local residents decided to put the brakes on their search, hoping for
a return to normalcy with the new year. Luckily, there are signs of relief
on the horizon. More homes are expected to hit the market, bidding wars are
likely to calm, and several factors will slow the pace of frustrating home
price increases.
To help aspiring homeowners navigate the year ahead, the team at
Prevu Real Estate
compiled the top trends to watch for in 2022.
1. Mortgage rates will likely rise
One of the defining features of the past two years was low mortgage rates.
In 2020, faced with the potential economic impacts of COVID-19, the Federal
Reserve lowered the cost of borrowing to spur the economy and has been
buying up mortgage-backed securities (MBS) to support the housing market.
Americans utilized the resulting attractive mortgage rates to purchase
homes in record numbers.
The economy bounced back from the pandemic's initial disruptions, and it
led to real estate bidding war conditions that characterized the majority
of 2021. But now, faced with rising inflation, the Federal Reserve is
tapering back MBS purchases and is widely expected to raise interest rates
at some point in 2022.
Mortgage rates will increase as a result.
2. Pace of home price increases will slow
An increase in the cost of borrowing will drive some homebuyers out of the
market. However, that is good news for more financially conservative buyers
who couldn't stomach paying huge amounts over asking price in search of a
deal.
As the pool of competing buyers dwindles, the frequency of bidding wars
will dissipate as well. Less bidding wars will result in a slower pace of
price increases. Buyers in a tamer market will no longer have to keep
increasing their offers just to edge out the competition.
3. Commission rebates will go mainstream
In 2021, Philadelphia homebuyers felt a squeeze from rapidly increasing
home prices and exorbitant pricing around construction materials. These
factors pushed homebuyers to break norms and look for opportunities to
save.
Luckily, many buyers discovered
commission rebates
and used them to save thousands of dollars at closing. Typically, a buyer's
agent receives 3% of the 6% broker fee paid once a transaction closes. But
modern brokerages like
Prevu Real Estate
offer buyers a portion of their commission in the form of a cash back
rebate.
That money goes a long way for buyers, as it can help with furnishing their
new abode or restore depleted funds after a costly down payment and other
closing costs.
4. Rapid pace of development will continue
After a decade of rising prices, homes in Philadelphia sold like they were
going out of style over the past year.
But considering the below-average inventory of homes for sale in Philly,
there has been heavy competition in the real estate market. The lack of
housing inventory even pushed handy homebuyers to purchase fixer-uppers
with the intent of remodeling older rowhouses throughout Philly.
Developers certainly took notice of the rising prices over the past decade
and have benefitted from the surge of activity this year.
For example, Toll Brothers is building a new 18-story mixed-use property
just minutes away from City Hall, the Broad & Noble. And on the
waterfront of the Delaware River, just north of Fishtown, a large townhome
development called Northbank is under construction. These dwellings will
sit on a 30-acre plot and aim to provide stellar views of the city and Ben
Franklin Bridge.
As such, more new construction and recently renovated houses should
continue to hit the market in 2022.
Interested in buying a home in Philadelphia?
Browse listings
and see how much you can save with Prevu's
commission rebate.
>>> ad: Don't Miss Today's BEST Amazon Deals!
Originally Appeared Here